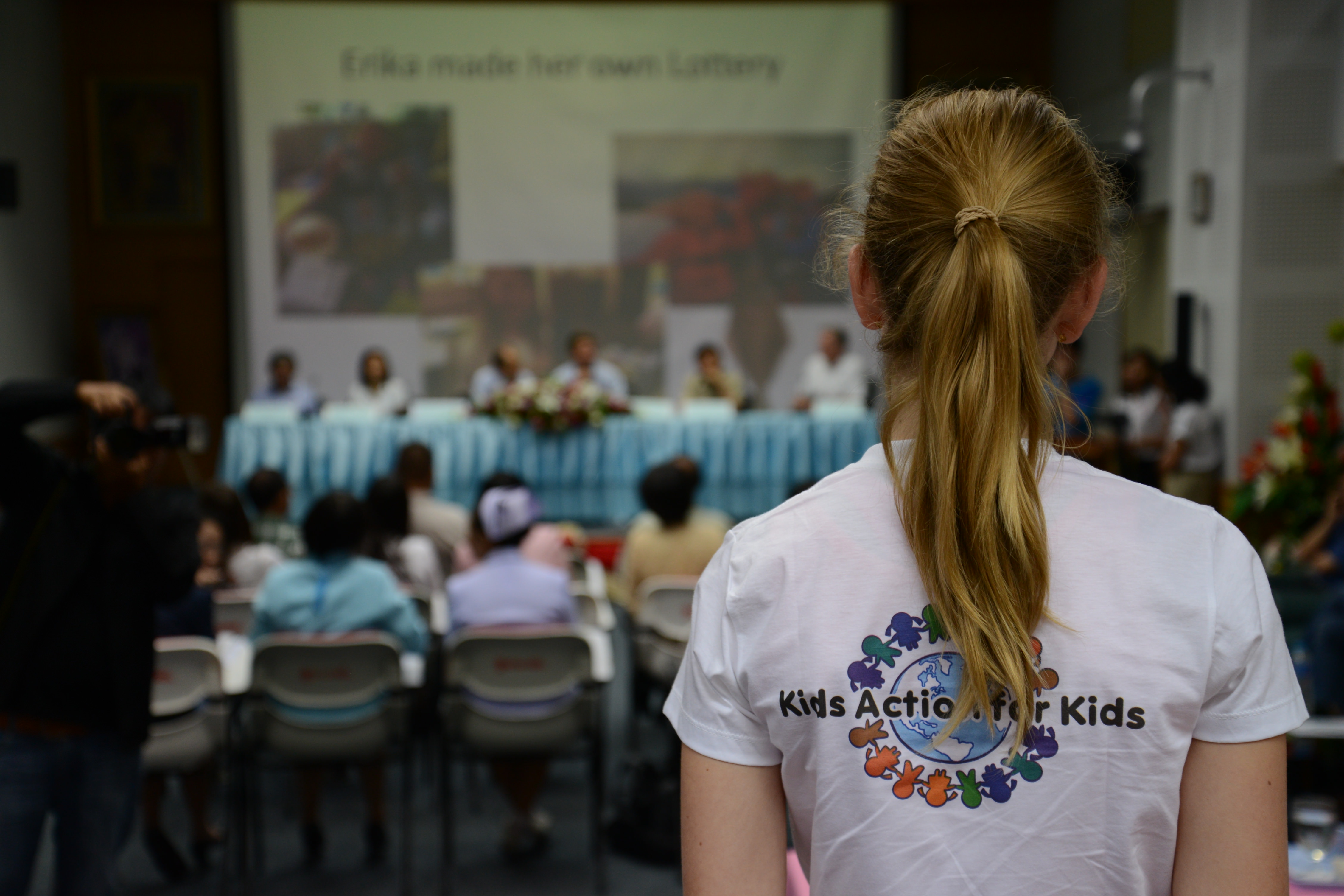 Kids Action for Kids, KAFK for short, is a Norwegian organization formally established in 2009 by three brothers Anders, Martin and Haakon Brekke, two sisters Maren and Julia Friberg and their respective mothers Torgunn Aas Reggestad and Vera Friberg.
We in Kids Action for Kids believe that kids and youth can make a big difference in society. Therefore our work is initiated and run by kids and youth to a great extent with the help of adults.
Kids Action for Kids works to help less fortunate children in the region of Southeast Asia. Our main focus is to raise funds to finance surgeries for children born with facial deformities, cleft lips and cleft palates.

From 2009 we have financed and helped organize over 2,000 successful surgeries in Thailand and Myanmar in cooperation with Operation Smile Thailand and financial partners.
Another purpose of our organization is to train kids in organizational work and community service.
Everyone can help, and every contribution counts. It is fantastic to witness how kids in one part of the world can make such a remarkable difference in the lives of kids on the other side of the world.
All of us are volunteers and work for free, and we finance all our administrative costs through sponsorships and from our own pockets, so that we can guarantee you that 100% of the funds we collect goes directly to the projects.
We are constantly working towards engaging schools, nurseries, organizations, private donors and small groups to help in our work. On this website you can find ideas and many alternatives on how you can help, for example by donating, by celebrating your or any special day giving out smiles or by raising funds in creative ways with help of our idea bank. Have a look and see, how easy it is to spread goodwill around you.
Our organization is publicly registered in "The Register of Non-Profit Organizations" in the Central Coordinating Register for Legal Entities (The Brønnøysund Register Centre) in Norway, with registration number 894 948 582, and we are subject to submitting annual audited accounts. We are also a member of The Norwegian Control Committee for fundraising (Innsamlingkontrollen IK), which is assigned by the Ministry of Culture the task as registrar for the Fundraising-Registry. Membership in Innsamlingkontrollen requires strict control, reporting and auditing of funds raised and how those funds are used.
At the end of this section we would like to include a fond memory from our meeting with the Founders of Operation Smile International a couple of years after we started Kids Action for Kids: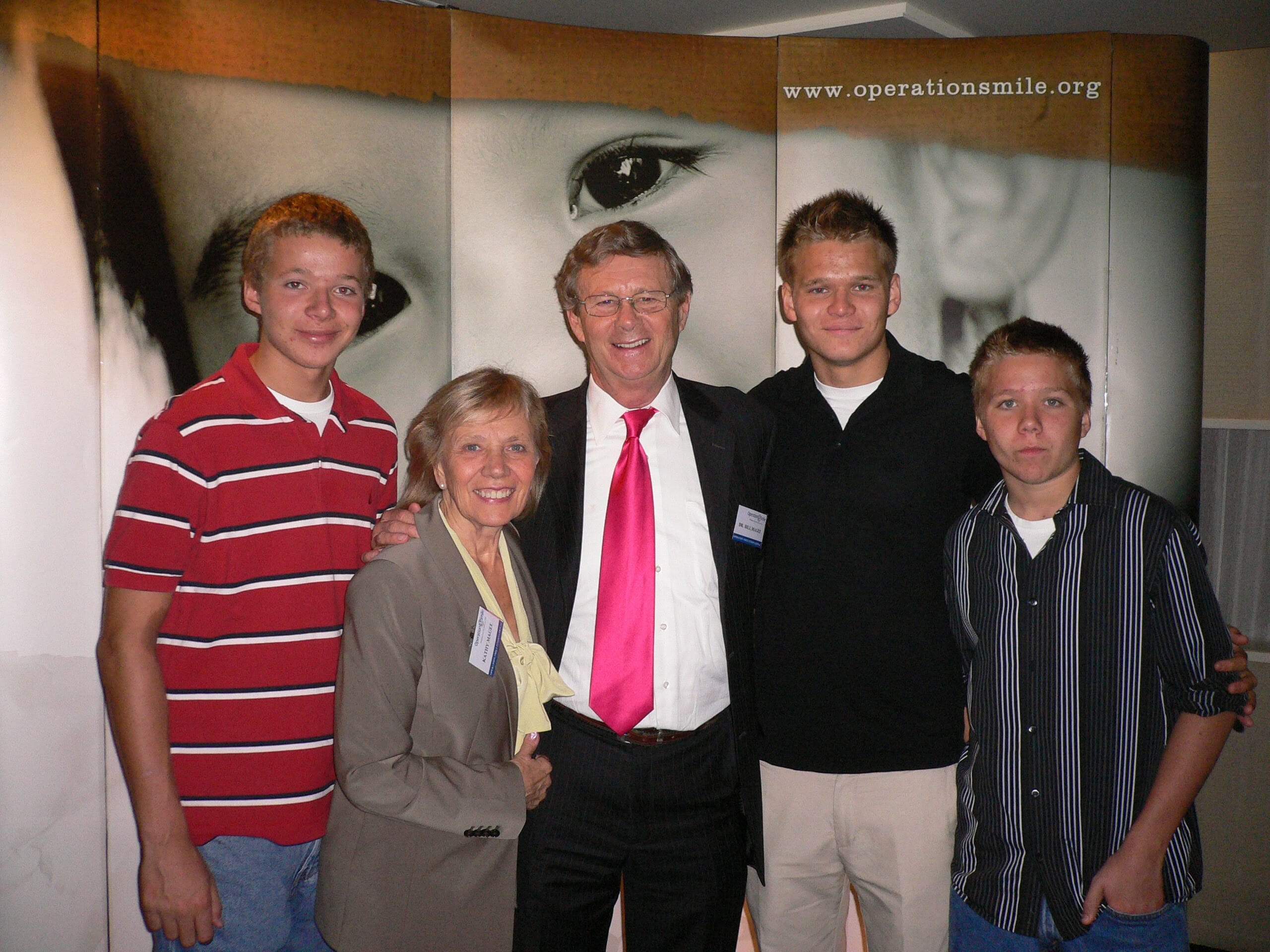 Meeting the Founders of Operation Smile International, Bill and Kathy Magee:
Operation Smile International was founded by Dr. Bill and Kathy Magee in 1982 to provide free reconstructive surgery to children born with cleft lip, cleft palate and facial deformities. Operation Smile International is now present in over 60 countries worldwide. On April 5th, 2011 the founders visited Bangkok to meet with local supporters of Operation Smile Thailand. It was a great honor for Kids Action For Kids' Chairman and two board members to meet them, and it was very inspirational to listen to their story from the start of Operation Smile until today. What a fantastic driving force these two have been to help kids and families with no opportunities to go through with these surgeries on their own!