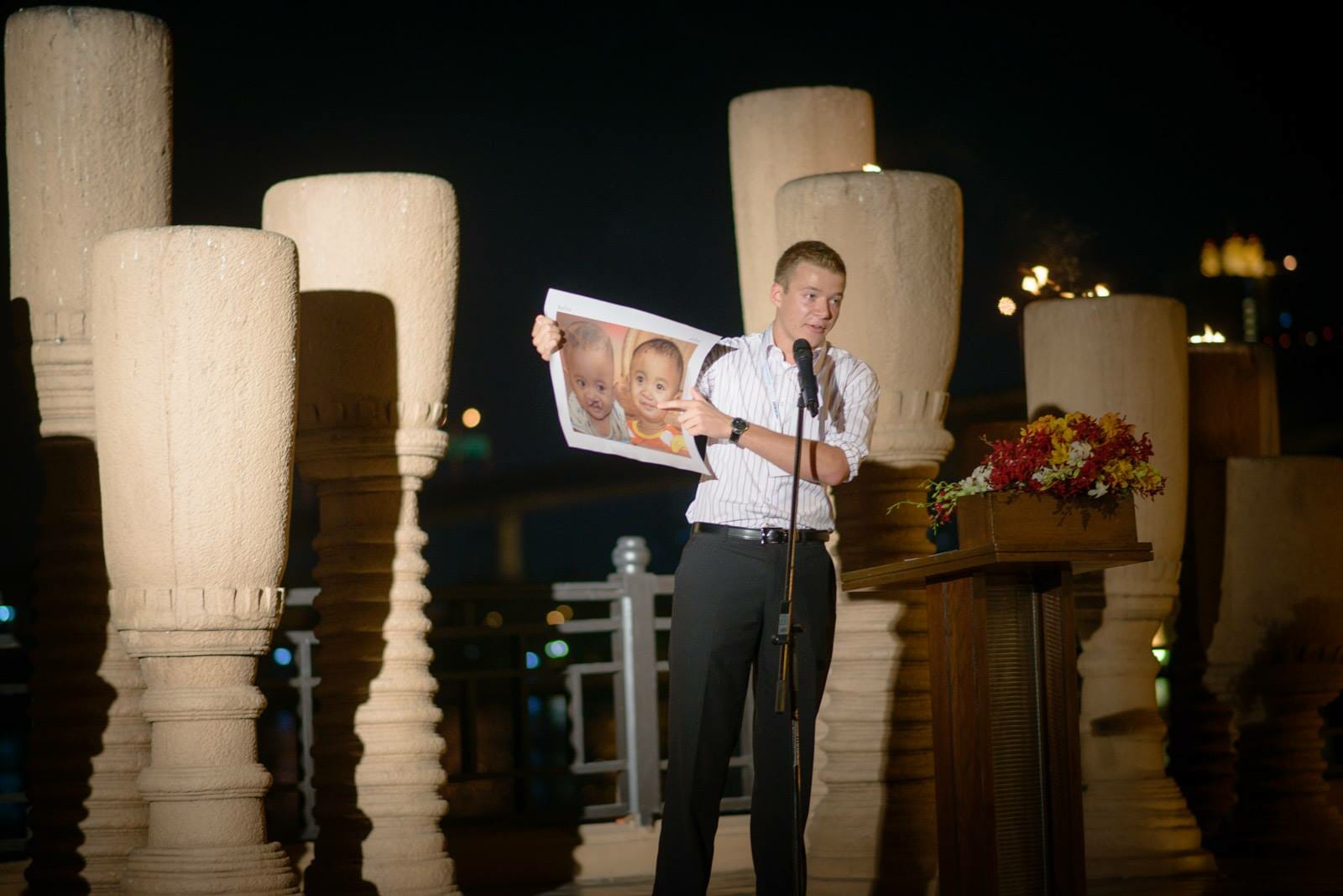 26.04.2014
Kids Action for Kids was invited to the Norway-Asia Business Summit 2014 in Bangkok to be the summit's Corporate Social Responsibility Project.
At Norway-Asia Business Summit's River Cruise and dinner on April 24th, KAFK Chairman Martin Brekke held a speech and told the audience about Kids Action for Kids' contribution to children who need smiles. He told, "Around 1 in every 500 babies in Thailand is born with a cleft lip, cleft palate or other facial deformity. These babies have problems smiling, breathing, eating and learning to speak properly, and they are often stigmatized in society. 1 out of every 10 of these babies dies before their 1st birthday. However, for around 25,000 Baht, a relatively small operation can fix this condition."
Martin also shared the latest news from Kids Action for Kids: "Our goal is to complete another 120 surgeries in Thailand this year, and we are working on doing a similar surgery mission in Myanmar as well. We are working together with Operation Smile Thailand, which will bring doctors and medical personnel to Myanmar, and we are working with the local Ministry of Health to prepare for such an event. Our goal is to complete our first 100 surgeries there this coming fall."
During the two conference days, between many interesting speeches by high-profile speakers, the summit participants had a chance to visit Kids Action for Kids stand, to get to know the people behind Kids Action for Kids better and collect more information.
The Kids Action for Kids team would like to thank all those who showed their interest to helping children in Thailand and Myanmar, and wanted to support further surgeries for children with facial deformities. Your help will change someone's life forever.