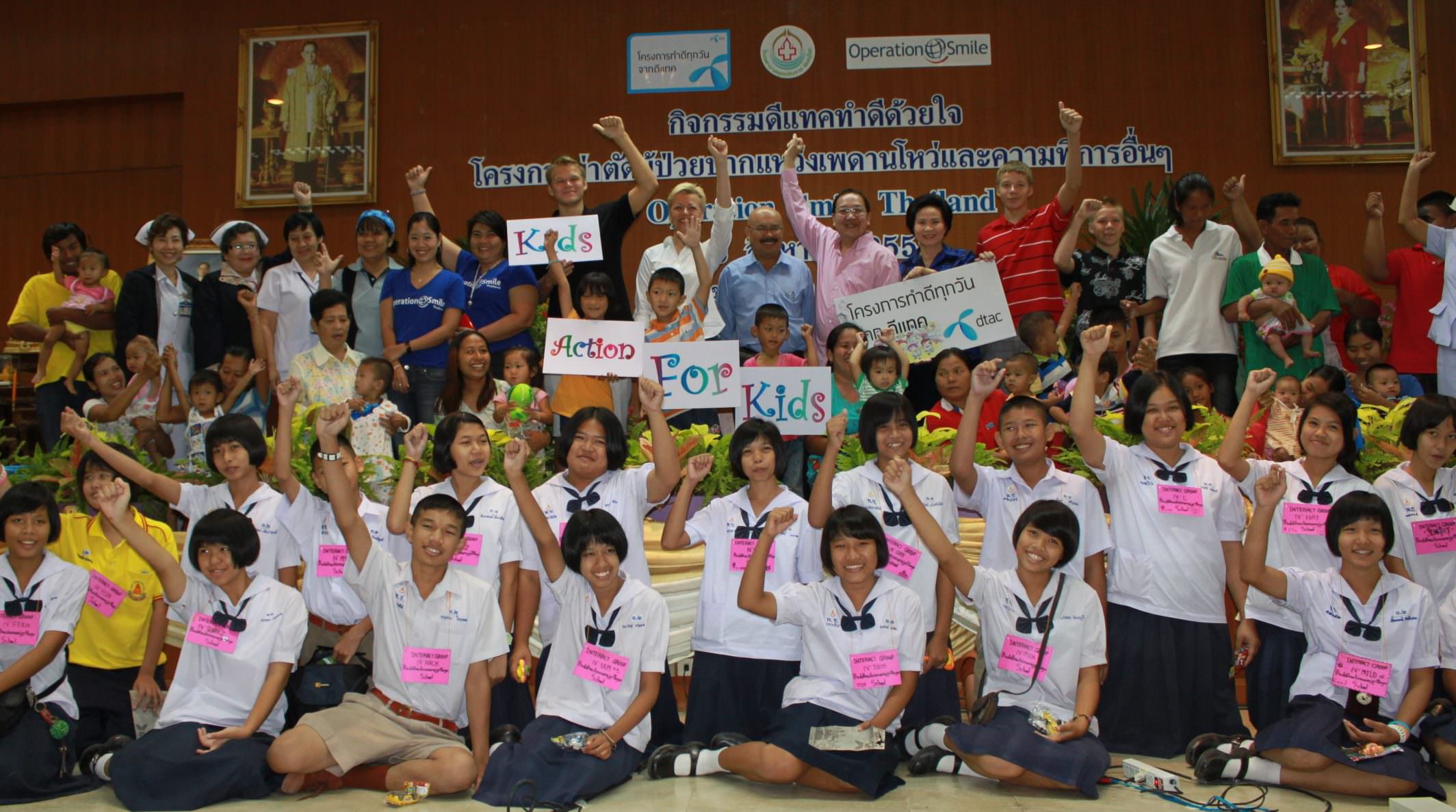 31.08.2010
Kids Action for Kids together with Dtac financed surgeries for 50 kids with facial deformities, cleft lip and cleft palate in Buddachinarat Hospital, Pitsanulok province of  Thailand in August 2010.
We were able to meet many of the patients and their families. The hospital had invited a local school class, and we met with them to tell about Kids Action for Kids and how they too could help make a change in society.
The hospital arranged a press conference where representatives for the hospital administration and the Plastic Surgery department participated, together with Head of Dtac's CR department and Kids Action for Kids Chairman, Haakon Brekke.
This mission was particularly special to us also because of all the beautiful "thank-you" art we received, of which some we have collected to the photo gallery below! Thank you very much to the children who gave us these life-long reminders of our interaction with them.
Photo credits: ©Kids Action for Kids / Dtac