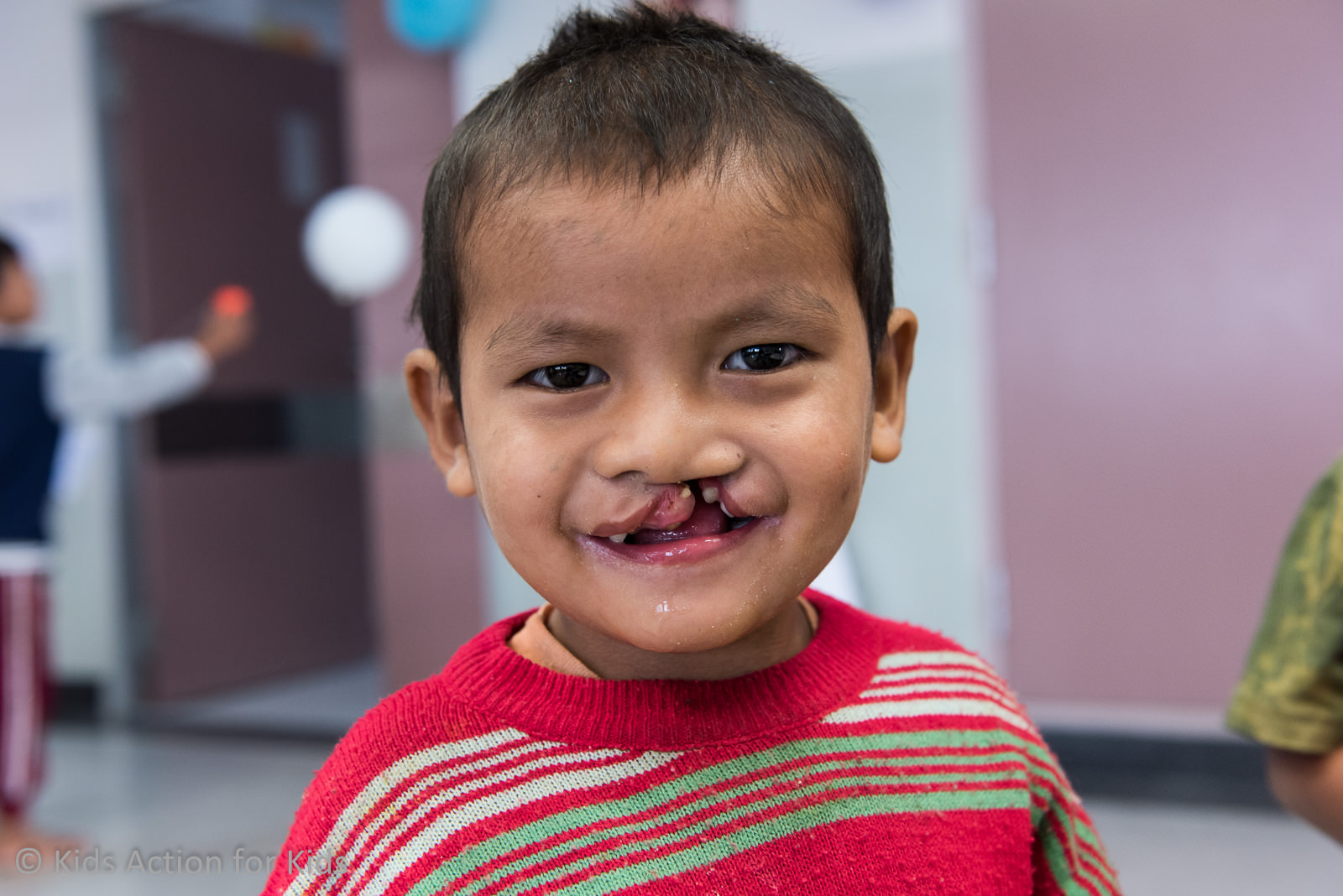 09.03.2016
Mae Hong Son is located in a remote area, just a few kilometers from the Myanmar border in Thailand's far Northwest. This was the first medical mission Operation Smile Thailand (OST) had in Mae Hong Son province and it was very exciting to finally be able to do a medical mission together here. Many of the patients were from the hill tribes and the refugee camps in the area. The day before the medical mission we brought all our volunteers to the International Refugee Camp Patient Shelter to meet the patients and their families. We also brought toys and used clothes, and we had a very nice time together with them, playing with the kids and communicated the best we could with the families.
Language is one of the big challenges in this area, as there are so many dialects used, and the dialects are very different from each other. Therefore, a quite big number of translators were recruited to volunteer at the medical mission, to help translate so the hospital could get the correct information about the patients into the medical journals, and the patients and their families could get help to communicate with the medical staff. All the translators had a bright green cap on, so they would be easy to spot, and you can see some of them in the photos below.
We brought around 20 non-medical volunteers to the medical mission, and you can see many of them in action on the photos below, playing with the patients, handing out smile bags, directing the patients between different stations, visiting the patients at the ward etc.
One of the patients we got to know at this medical mission was little Centuwa, which you can see on the top illustration photo. He was such a happy and active child, despite having had a very tough life so far, with his mother passing away during giving birth to Centuwa and his father taking his two siblings and leaving him alone. Read more about Centuwa here. 
Altogether 66 children received free surgery during these few days. Due to the complication level of some of the cases and/or additional medical problems, an additional 13 children were referred to bigger hospitals, most of them to Maharaj Nakorn Chiang Mai Hospital in Chiang Mai province, so they could get their cleft lip and/or palate surgery there.
Four weeks after the medical mission, OST had their post-op day in Mae Hong Son, where the patients came in for an after-surgery check up. Below you can see photos of some of the patients at post-op, among them Centuwa and his caretaker.
Thank you to all our supporters and donors for making this medical mission possible.
Photo credits: ©Kids Action for Kids / Soundhill Photo