29.01.2017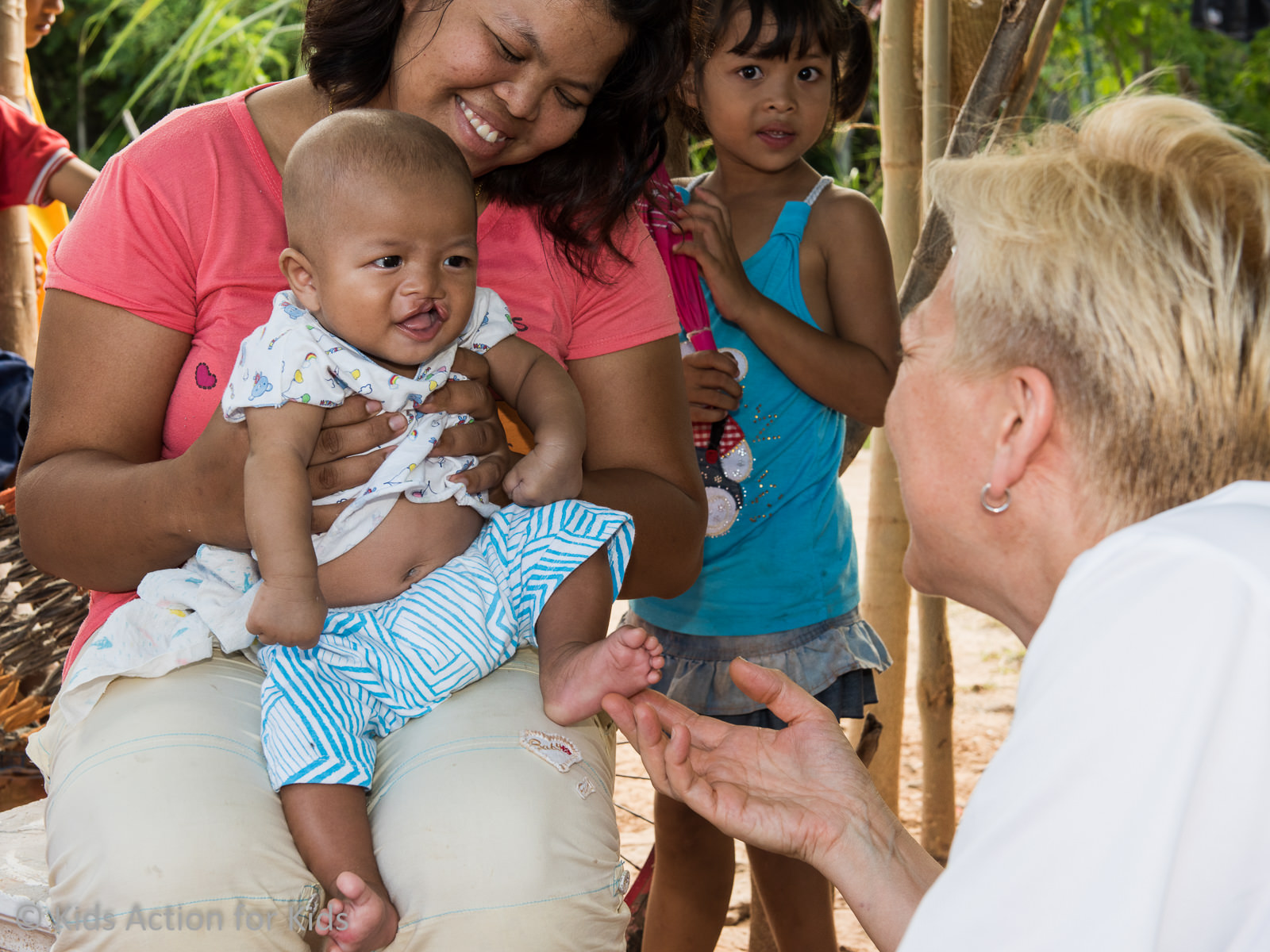 Non comes from Surin province in the North Eastern part of Thailand, where he lives together with his mom, dad and a sister five years elder than him, called Bai Mon.
When Non's mom was pregnant, she did not take an ultrasound. They, therefore, did not know that Non had a cleft lip before the day he was born. The mother was very sad and shocked when she saw Non was born with a cleft. She got very stressed the first month and she was worried that other kids would tease him. His mom felt much better after the doctor told her that this could be repaired through surgery. Due to his cleft lip, Non had a problem with sucking milk from his mom's breast. They bought a special plastic nipple for him, but this didn't work well either, so they started early to feed him with formula milk.
Non's mother works with molding Roman cement pillars, and his father installs the pillars in customers' homes. They both work hard to make ends meet, and formula milk is eating a significant part of their monthly budget.
The first time we met Non was in September 2015 at his home. He was three months at that time and we visited him just a couple of days before he got his life changing surgery at the OST surgery mission at Sisaket Hospital.
We met Non also a few weeks later when he came back to the hospital for the post-op check up to see that everything was developing fine with his surgery. Non is developing very well and we are looking forward to seeing him again later.
We have selected a collection of photos of Non and his family, and our meetings with them, in the gallery below.
Photo credits: ©Kids Action for Kids / Soundhill Photo