13.10.2016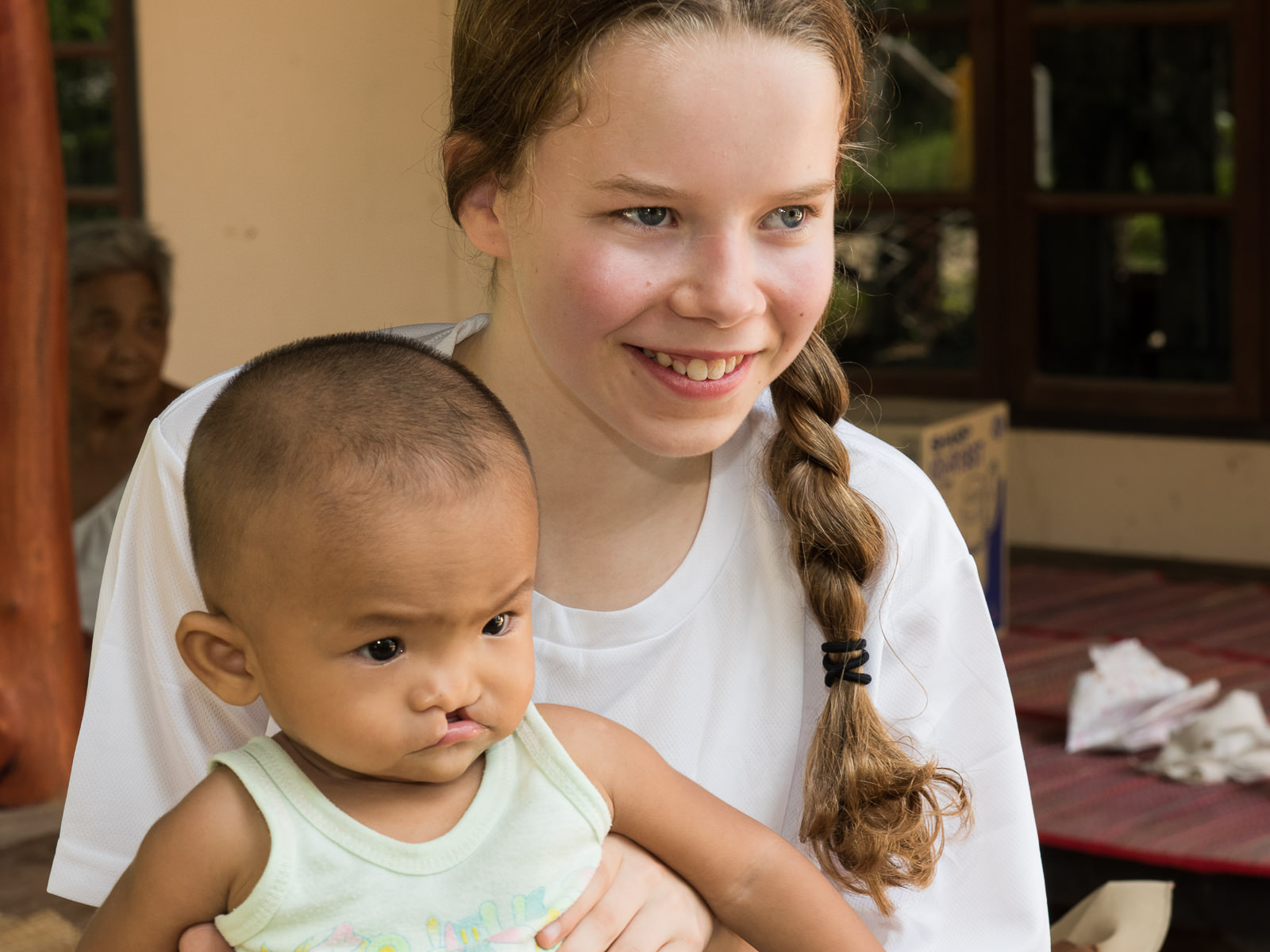 Ping is born with cleft lip and cleft palate. He comes from Sisaket province in the North Eastern part of Thailand, where he lives together with his mom, an older sister, and his grandparents. His father left the family when Ping was born. To make ends meet, everyone in the family is helping each other, and Ping's aunt, who works in another part of the country, also sends them money every month to support Ping's milk formula which represents significant expenses for the family.
Ping's given name is Jittipat, but as most other people in Thailand, he got a nickname just after he was born, so everyone calls him Ping.
Ping's mom, Khun Thipsuda, was very sad when she saw Ping was born with cleft lip and cleft palate. She was worried that other kids would tease him and that he would grow up feeling inferior. Khun Thipsuda's mother comforted her, saying that Ping was not the only one that was born with this birth defect and that this could be corrected by surgery.
When Ping was born, his mom fed him by using a syringe to squeeze milk into his mouth, since he could not suck milk from his mom's breast. When he became a bit older, his grandmother tried to feed him with a milk bottle. He could manage it,  but they had to lift his head up to avoid choking. Anyway, as he had cleft palate, sometimes milk would come out through his nose.
The first time we met Ping was in September 2015 at his home. He was eight months old at that time and we visited him just a couple of days before he went to the OST surgery mission at Sisaket Hospital to get surgery. Unfortunately, Ping had fever and sore throat on that day and could therefore not receive surgery. He was sent home and would have to come back for another surgery later. This was, of course, a big disappointment for his mother and the rest of the family.
However, in February 2016, five months later, Ping received his surgery and is now doing very well. He is a lively and healthy boy, and he is very social and loves attention. We are looking very much forward to follow him in the coming years.
We have selected a collection of photos of Ping and his family, and of our meeting with them, in the gallery below. We have not met him after the surgery, but we have received a photo of him which is included in the gallery.
Photo credits: ©Kids Action for Kids / Soundhill Photo