29.01.2017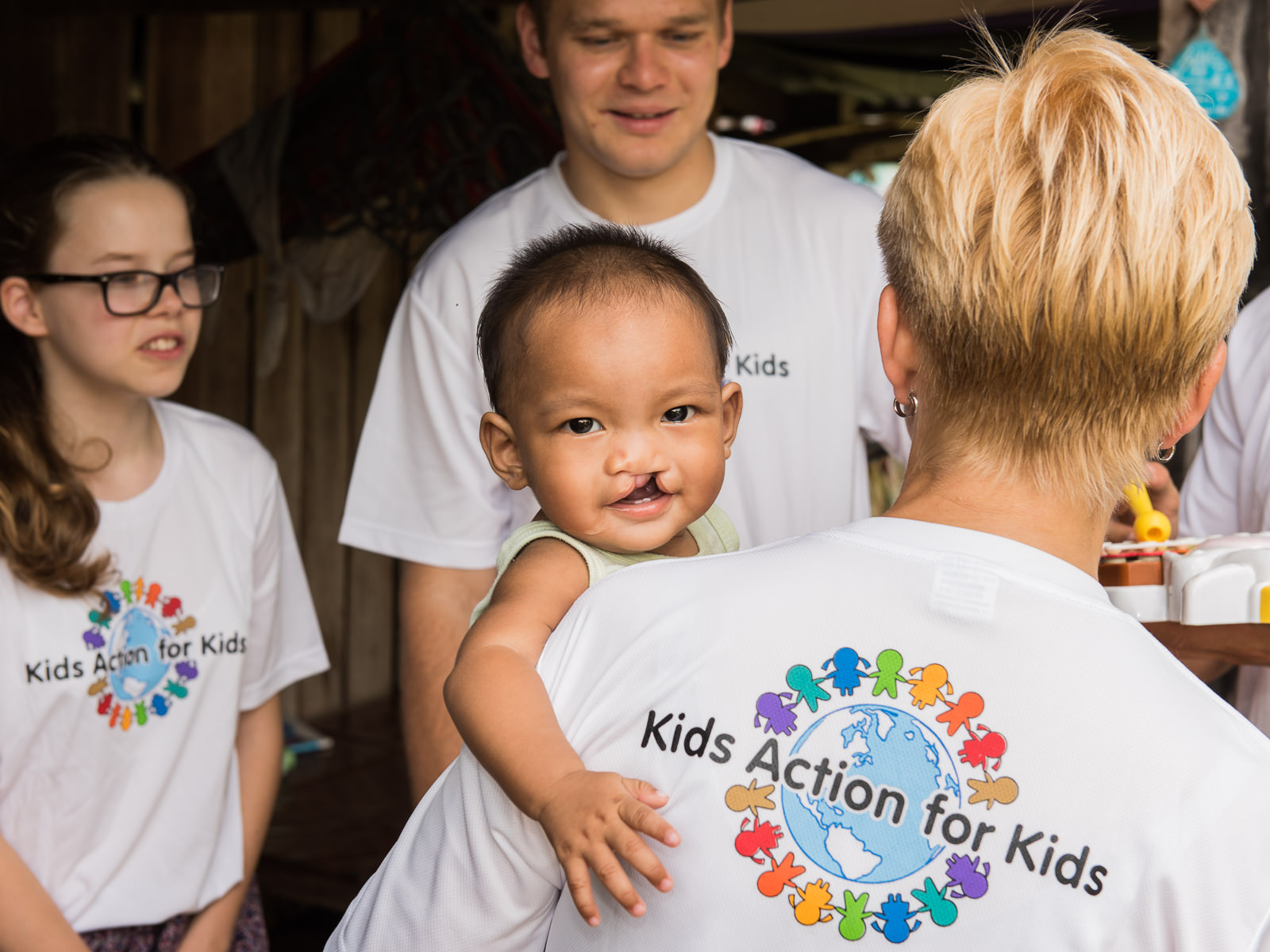 PP is born with cleft lip and cleft palate. He comes from Surin province in the North Eastern part of Thailand, where he lives together with his grandparents.
PP's mom, Khun Vipadee, was 19 when PP was born. She lives in another province, as there she could find work. She works as a mobile phone sales person, and she has to work hard to have enough money to buy PP's milk formula, which is quite expensive. She can therefore not come back home very often, but she visits PP when she can. PP's father was 21 years old when PP was born. He is a soldier and he also works as a truck driver on the side to make ends meet. To help the family earn more income, the grandmother has started a small frog farm, where she grows 500 frogs at a time, and sells the meat.
Khun Vipadee could not breastfeed PP because he was not able to suck. She therefore started to feed him using a syringe and squeezing milk into his mouth. The doctor also helped make an artificial palate for PP, which could help with the drinking and block the milk and food from coming out of his nose, but PP didn't feel comfortable with this and often pulled it out. He therefore didn't use it for long.
PP's given name is Peeradol, but as most other people in Thailand, he got a nickname just after he was born, so everyone calls him PP or Jaijai.
Khun Vipadee had ultrasound during the pregnancy, but during this it was not discovered that PP had cleft lip and cleft palate. The whole family felt very sad and they cried together after PP was born with his birth defect. They also told us that this reminded them about one of PP's great grandfathers, who was also born with cleft lip. He actually had an operation when he was old, but this operation was done at home and without anesthesia.
Surin hospital informed PP's family about the Operation Smile Thailand's medical mission, and they were very relieved when they got to know that the defects could be repaired by surgery and that PP could receive the surgery free of charge by very skilled doctors.
The first time we met PP was in September 2015 at his home. He was seven months old at that time and we visited him just a couple of days before he went to the OST surgery mission at Sisaket Hospital. Here he got his life-changing surgery.
The surgery was successful, and it was great to meet him a few weeks after the surgery and see how much he had changed and how well he was doing.
We are looking forward to follow PP in the years to come.
We have selected a collection of photos of PP and his family, and of our meetings with them, in the gallery below.
Photo credits: ©Kids Action for Kids / Soundhill Photo