23.05.2019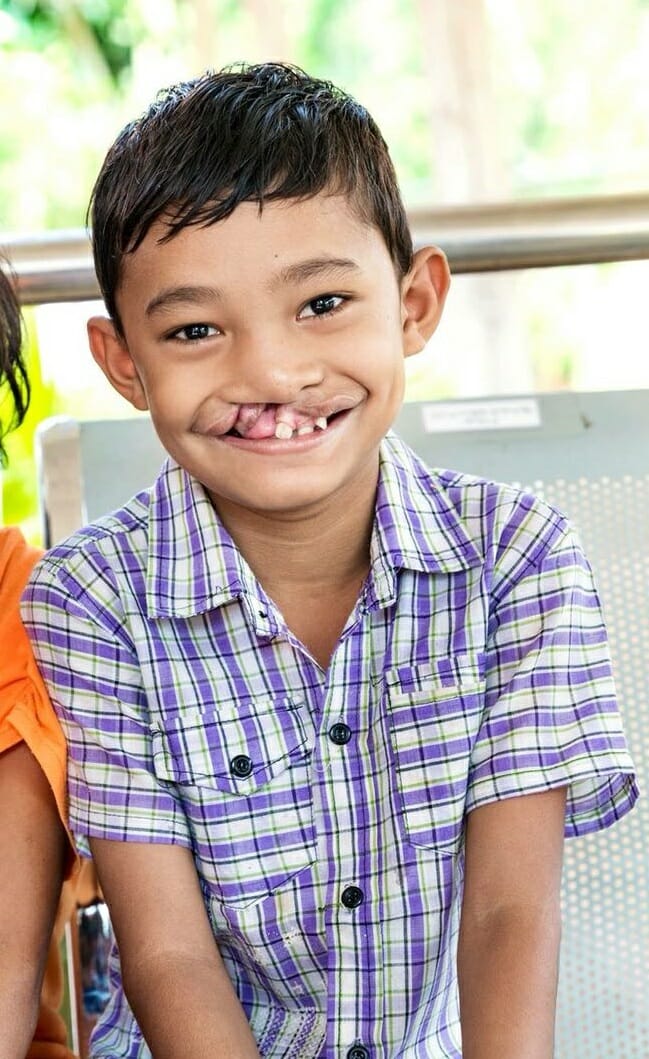 Meet: Zaw from Myanmar
Zaw was born with very severe and visible cleft lip and palate condition. We remember him very well from the first mission we had in Pyin Oo Lwin in 2017, as he had more energy than the other children combined. He was a happy and energetic 10-year old child that just wanted to play with everyone. He loves playing football and cane ball, but doesn't like school too much because the teachers don't let him play. The teachers that have taught him for a long time can understand him, but new teachers struggle to understand what he is saying. Unfortunately, Zaw does experience some verbal bullying from other children in the village because he can't speak clearly, and doesn't have many friends of the same age.
On our second mission in Pyin Oo Lwin (May 2018), Zaw and his mother came back, and he jumped on us as soon as he saw us. He looked incredibly good! If we were to walk pass him in the street, we would not even know he previously had a cleft condition. His mother told us that after his lip surgery, people in their village say he looks so handsome, and that he is having no problems eating. She also says that when the palate is fixed too, then part of her duty as a mother is done. She doesn't have much money so she can't buy him much, but this is what she can give, plus love and care.
Before screening day on our third mission in Pyin Oo Lwin (May 2019), our KAFK team visited Zaw and his family in their home village, approximately 5 hours' drive outside Yangon. The last distance we had to walk, because the road wasn't accessible by car. Zaw and his mother were waiting for us by the road, and once we stepped out of the car they grabbed our hands and proudly led us in to their village while their neighbors watched wild-eyed. We were warmly welcomed into their home, which was a ~25 square meter hut on stilts, made mostly from bamboo, split into two sections (one living room, one more private bedroom). No electricity, only handheld fans despite the almost 40C weather. We were offered fresh coconuts, which one of their neighbors had climbed a nearby palm tree to retrieve just minutes earlier. We had a lot of fun playing soccer with Zaw and his neighbors, and chatting with his mom and siblings. They all said Zaw was doing very well after his last surgery – in fact he even sang a song for us! The best part about it was his newfound confidence to vocalize after his surgeries, even if his articulation still isn't perfect.
Because his original cleft condition was quite severe, he came back to Pyin Oo Lwin for a third time to get one last procedure done on his palate, which was another successful surgery. While we were sad to leave Zaw on our last day in Pyin Oo Lwin, we were very happy to see him doing so well! His smile was handsome, his confidence had grown, and he was clearly a leader among his peers in his village. It is incredible what these simple procedures can do!
Photo credits: ©Kids Action for Kids / Ellie Edelhoff / Anna Jison / Devincimage