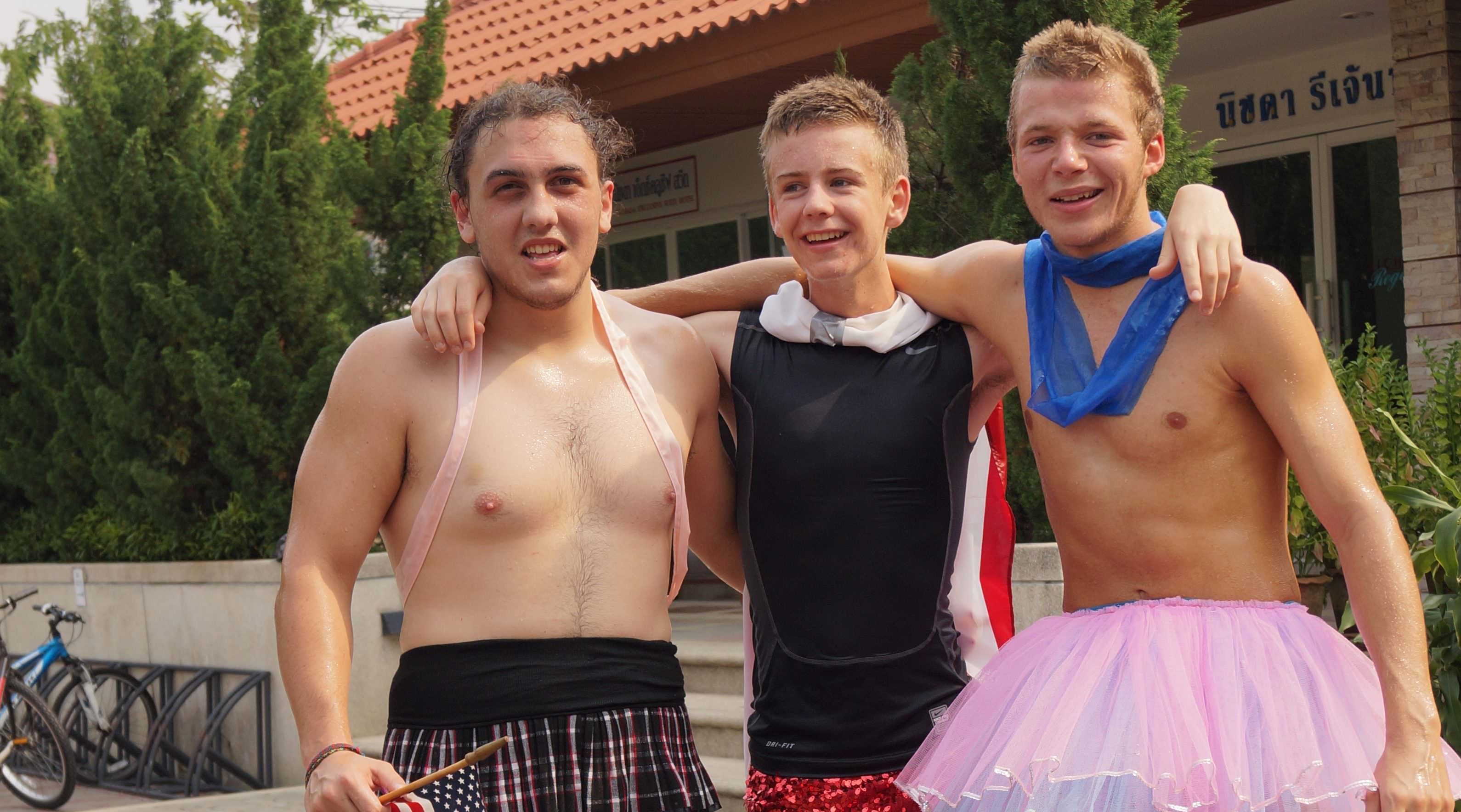 12.05.2015
It started as a fun joke, and ended up with enough money to fund the surgery for ten kids! One day in school, during science class, the three boys were eagerly learning about different skills needed for certain sports. Bautista Vela, Jack Melhorn and Martin Brekke somehow came up with an idea that they should compete in a triathlon.
"At first we just wanted to see who would win the race, but after a while we decided that we could actually make this a charity event to help a great cause", the boys tell. They then decided to add in a few "obstacles" in the race. The three contestants had to wear shirts during the swim, eat an entire Big Mac Set with a large Coke and fries, had to bike on old-fashioned bikes, and run in skirts or ballerina dresses.
The three boys went around school with big water jugs and asked people to sponsor them, the racers. For every 20 baht each racer collected, he would get a one second head start over the other two racers.
After a week of collecting money, the three came together to a grand total of THB 76,622.50! With Dtac's matching amount through Kids Action for Kids, this was enough to fund the operations of 10 children. Great job with this crazy event, guys!
Thanks very much!
Read more about Bautista and Jack on Our supporters page:
Bautista: "This changed me as a person"
Jack says, you should get involved!
Here you can see a video from the triathlon:
The Tutu Triathlon