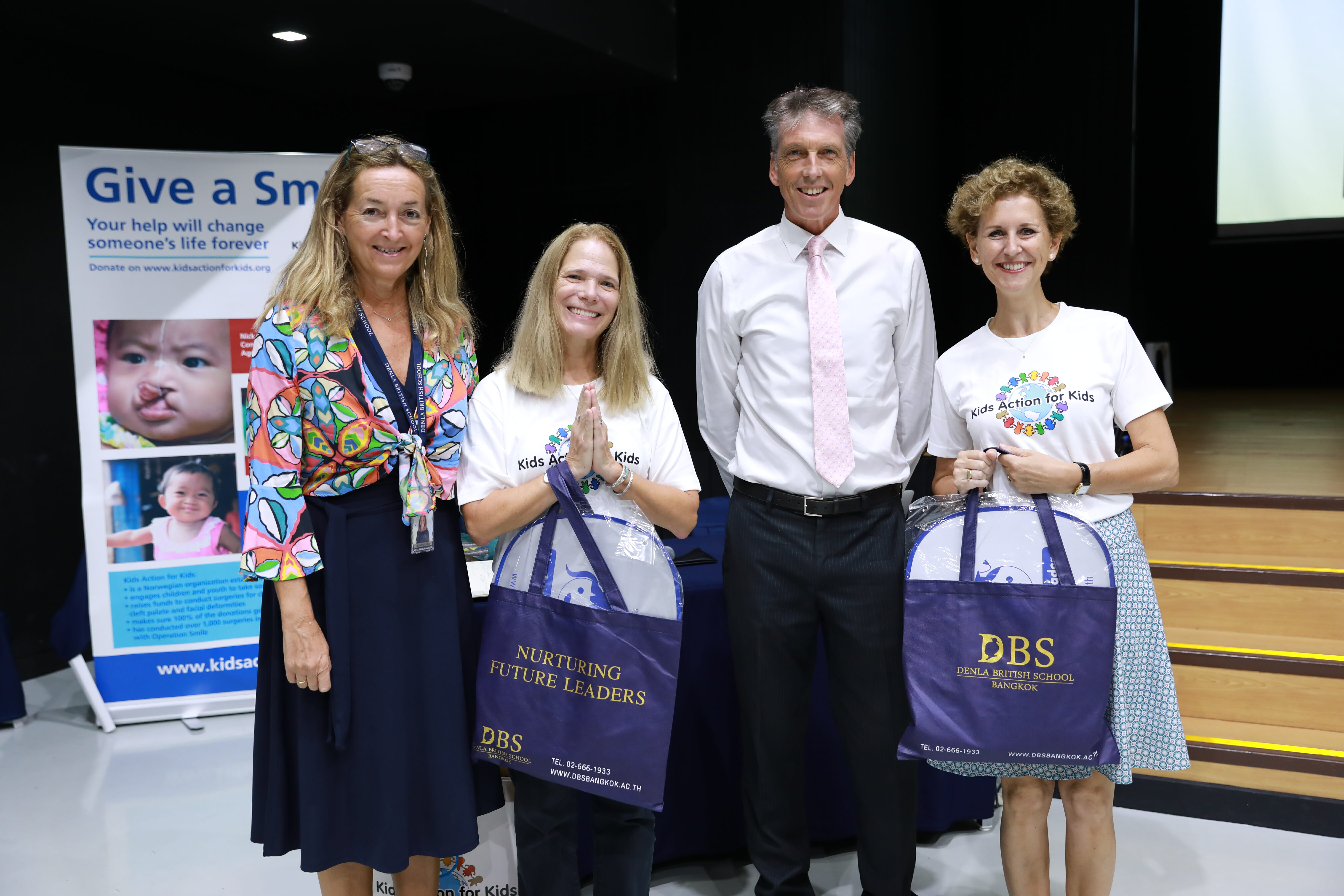 19.11.2019
DBS, located just north of Bangkok, has a Wellness Program which they see as fundamental to the healthy growth of the individual, enabling their students to not only cope with the stresses & pressure of the modern world, but also teaching them the importance of giving and gratitude.
Sally and Ellie, long-time KAFKers, were invited to give a presentation on how KAFK works to make a difference through changing lives one at a time, and how each end every individual can have an impact (as we always say, every contribution counts!).
The DBS students have already planned how they will lead by example – collecting money from their "Denla Fest" in December, they will be contributing to changing the lives of less fortunate children one surgery at the time!
Thank you DBS students and faculty! And thank you to Ellie and Sally for presenting KAFK to DBS.