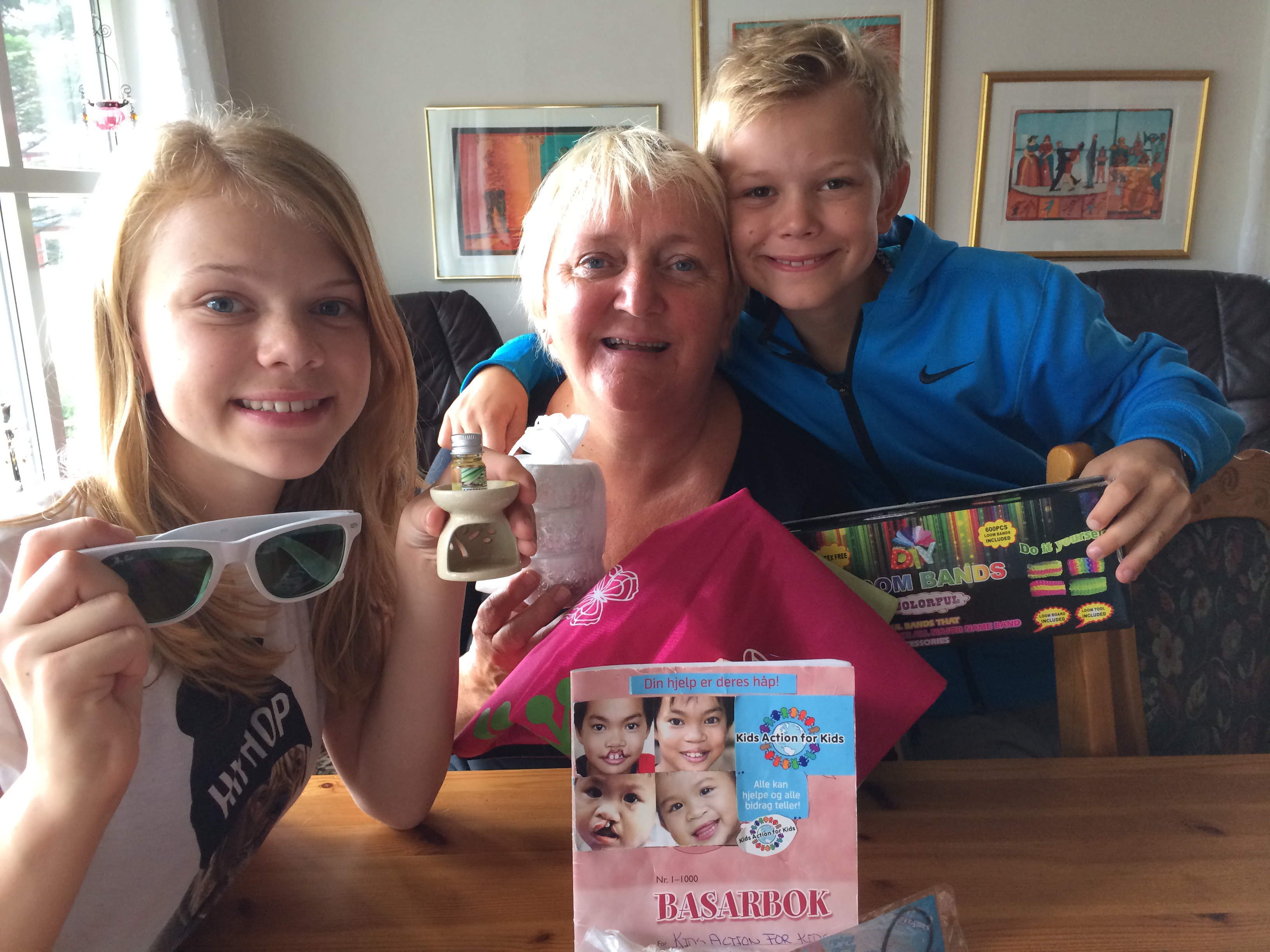 12.05.2015
Erika arranged her 3rd Annual Lottery this summer when she went back to Norway for the summer holidays. She brought many nice prizes from Thailand e.g. bags, scarves, loom bands, incense sticks and toys. Together with her brother Victor, and her cousin Andrea, she sold raffle tickets to family and friends.
This year the total amount raised was NOK 3,576. With Dtac's matching amount this will finance the surgery for two children.
Great job! Thanks very much to Erika, Victor and Andrea!
Read more about Erika and her family on Our supporters page:
Erika likes organizing fundraising events