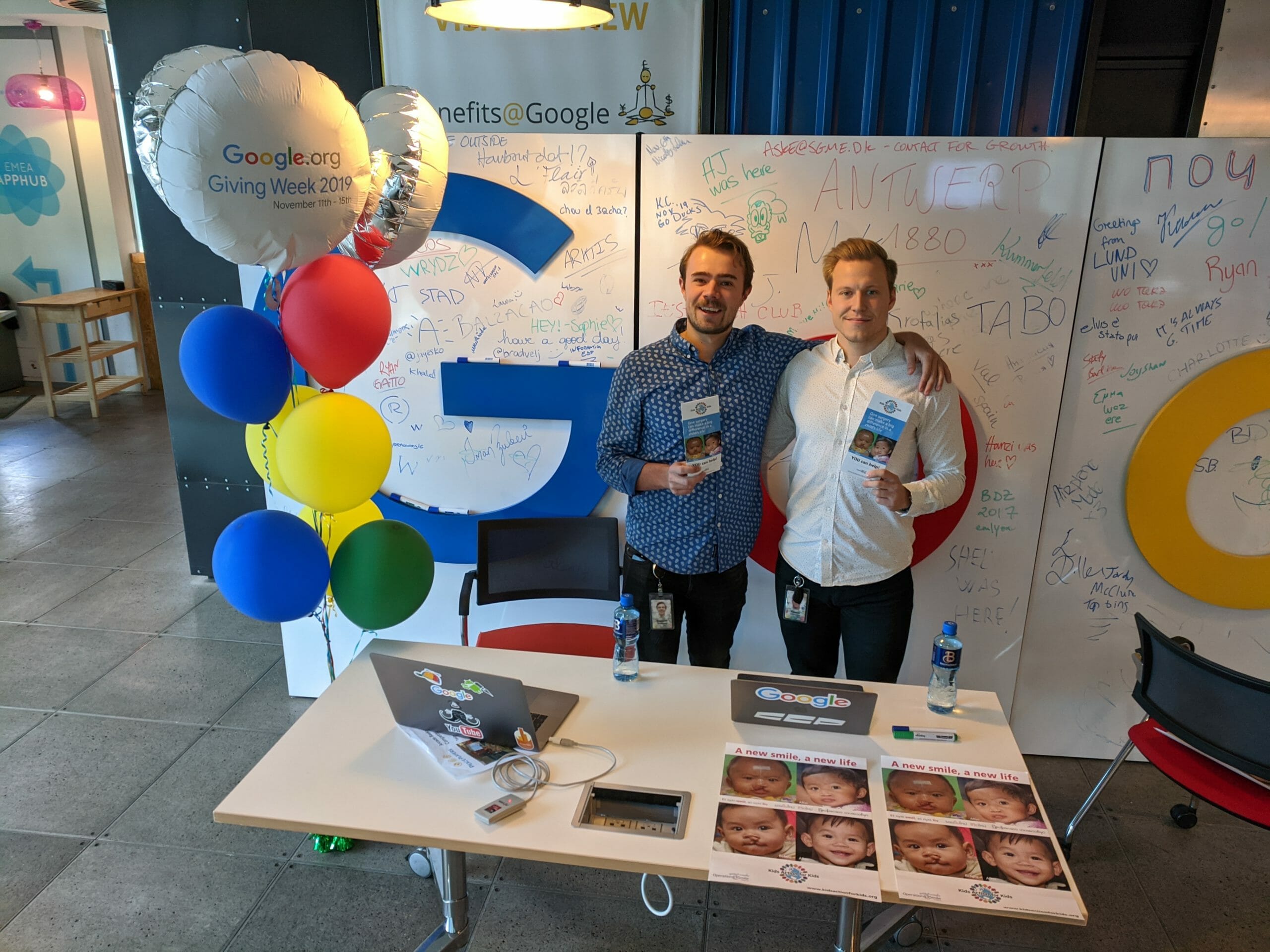 07.06.2020
Every year Google offices across the globe host "Google Giving Week", a week where charities that have been approved by Google.org (Google's philanthropy division) have the chance to raise money from Google employees all over the world. Throughout the year, Google matches every donation raised to an approved charity. During this special Giving Week, Google gives every employee charity credit to donate to an organization of their choice and gives organizations the chance to showcase their work internally at a fair!
Kids Action For Kids was approved as a Google.org-approved charity and had the chance to raise funds during Giving Week. Kids Action For Kids was also chosen as one of the 5 featured charities to present themselves at a booth. Throughout the week, co-founders and brothers Martin and Anders Brekke initiated fundraising for KAFK by spreading the word about our mission and work, and Google employees raised 16,700 Euro!
Along with Martin and Anders, several Google employees volunteered to help fundraise. A special thank you to Priska, Casper, Troels, Cecilie, Peter, Ciara, Vincent, Fabien, Sandra, Lena, Silvia, and Zoe.
A huge thank you to everyone at Google who donated and helped during the week, and to Google for continuing their annual Giving Week. This donation means a lot for us and it will give surgeries to many kids with cleft lip and/or palate in Thailand and Myanmar.