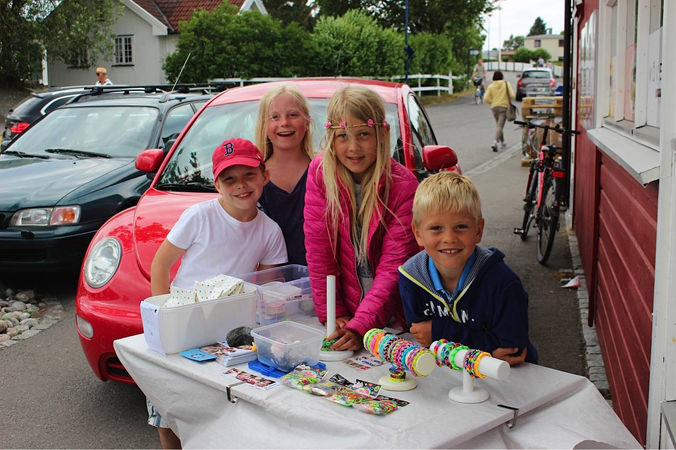 12.05.2015
Herman, Lars, Celina and Iben produced and sold rainbow-looms and popcorn at their yearly Bazaar at the Hvasser Pier. They also gave out brochures about KAFK.
The four had produced wristbands for two weeks and managed to sell more than 70 pieces. The popcorn they popped themselves and packed in bags sponsored by the local Joker shop. The kids' goal was to raise funds for one surgery. They were very happy when the end-results showed that they had actually collected enough money for two surgeries (including the matching from Dtac).
Great job, thanks very much!
Read more about Herman and his mum on Our supporters page:
Herman and Anne Gry share passion for helping