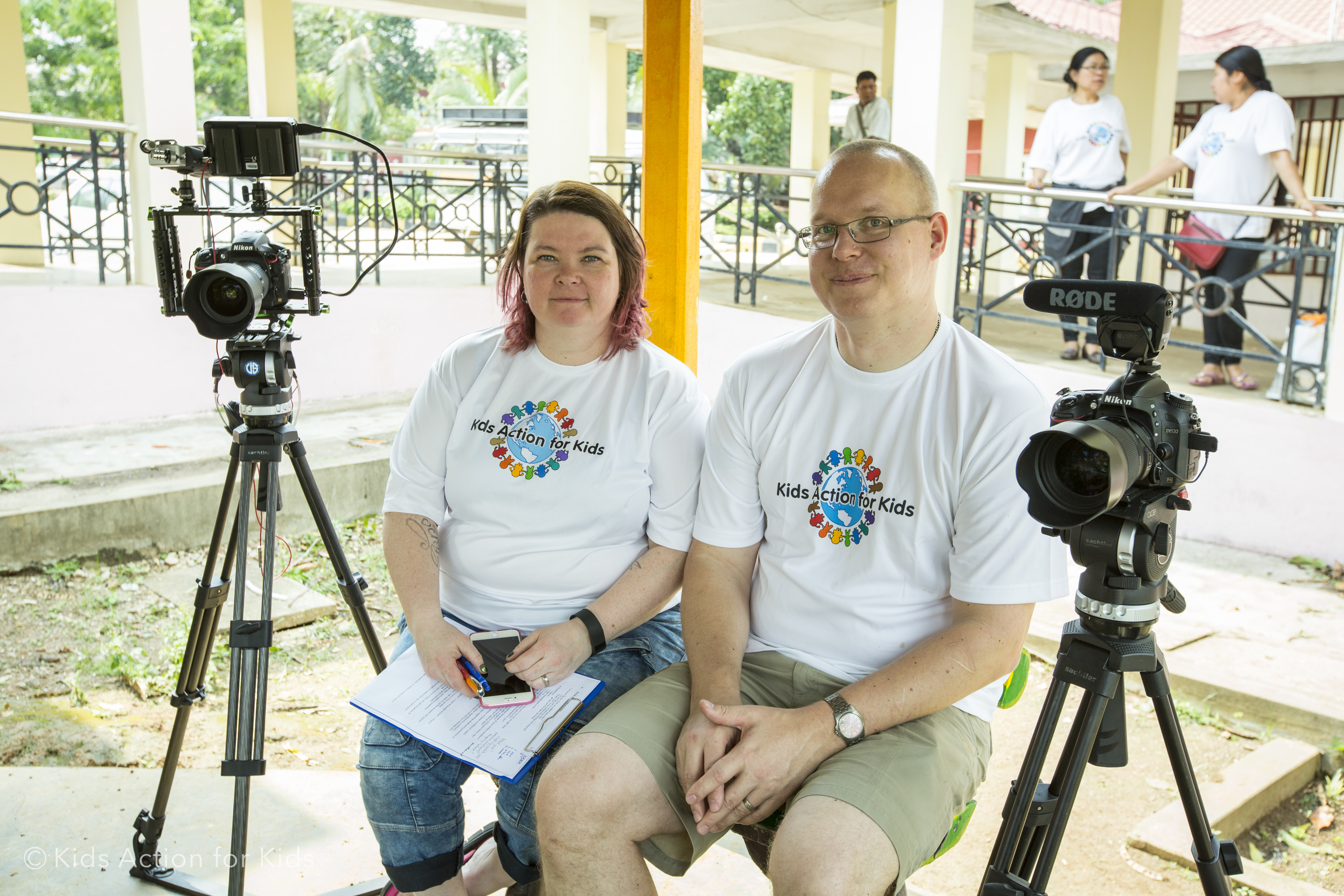 07.08.2017
Ola and Verene have joined us on several missions, the most recent of which was in Pyin Oo Lwin, Myanmar. They have donated their photo and video expertise to KAFK on each of their trips, and have given us so much good content to document our work and to share glimpses into what we do with all our supporters.
Together, Ola from Sweden and Verene from Norway started Budskaparna, a company that offers professional photography and videography services. They have a massive amount of material from our last mission and are squeezing in editing of the photos and videos for KAFK into their already busy schedules running their own company and following up other projects.
So we at KAFK owe a massive thank you to this team as they continue to work tirelessly on producing great content that you will see more of in the near future. There are countless beautiful images, and videos are being put together that will use to raise awareness about our cause and spread the message about how people can help.
We are extremely excited to have such professionals helping us out.
Check out Budskaparna at www.budskaparnamedia.se