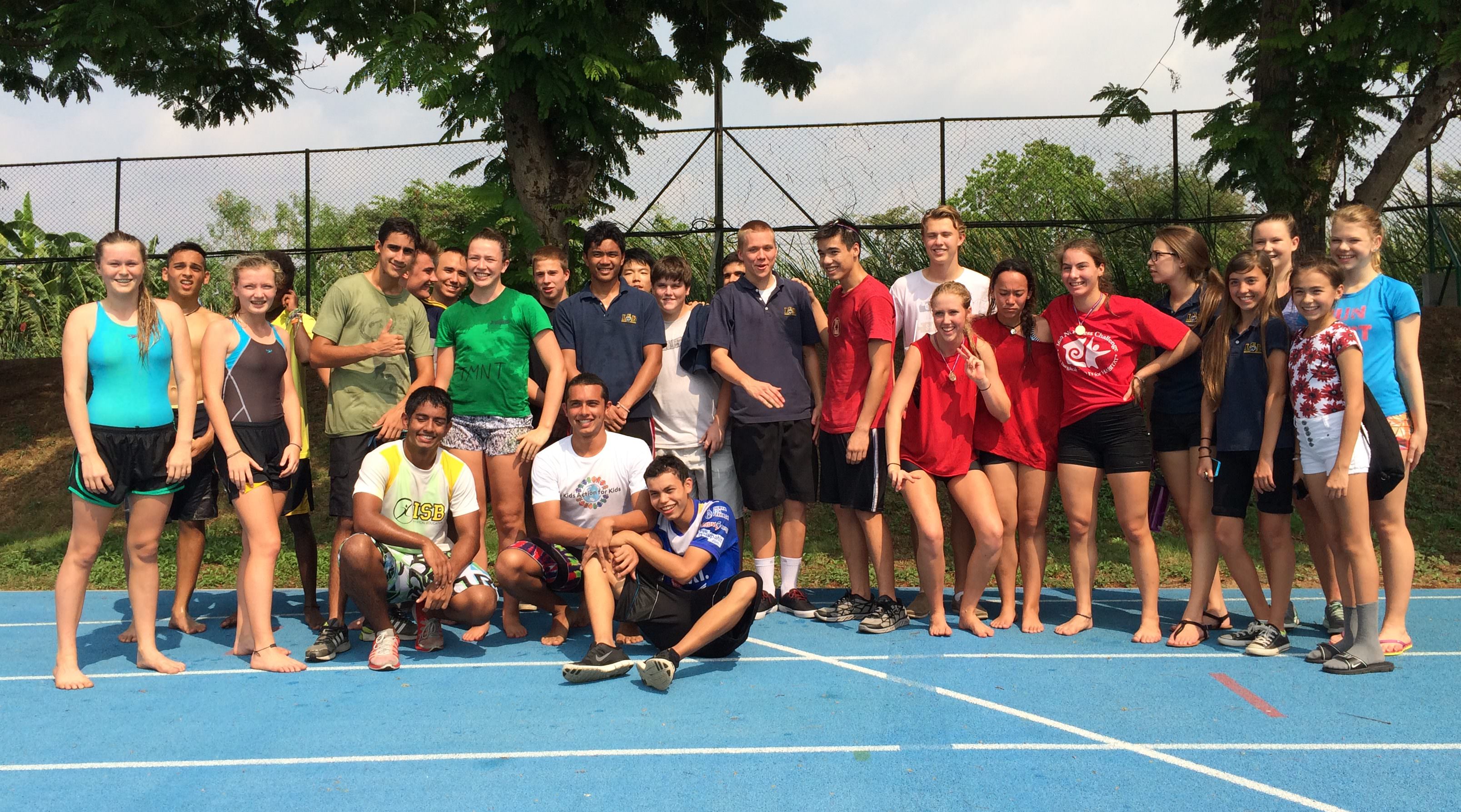 07.06.2016
The KAFK HS Club arranged its 3rd Annual Charity Triathlon for fundraising. Each of the four high school grades had a team conducting of four members, dressed in their class colours. The teams were swimming, running and wheelbarrow racing, drinking lots of coloured milk according to class colours, eating mystery food, and they also had to go through some other obstacles.
As you can see from the photos, this was a fun race, especially for the spectators.
Thank you very much to the HS students arranging and participating in this fundraising event! Special congratulations to the Red team – The Juniors – that won the race this time!