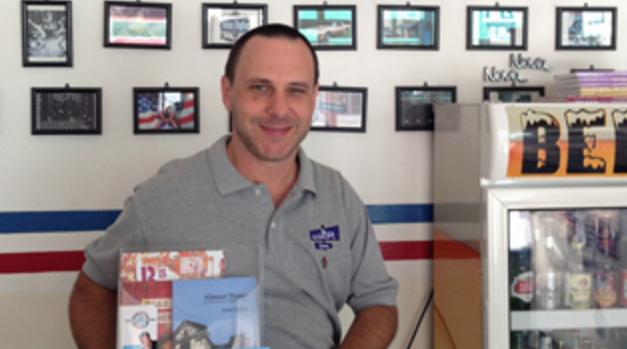 12.05.2015
Mark, an American restaurant owner in the suburban Thai province of Nonthaburi, is yet another great example of innovation and creativity to help Kids Action for Kids. As Mark puts it: "It was really just acting on a coincidental opportunity".
In one of Mark's restaurants, Slider Shack, he displays information about Kids Action for Kids next to a collection of books about Thailand, which are being sold, all proceeds donated to help fund more new smiles. The author of these books, Janet Brown, is a frequent visitor in Thailand, who writes about her experiences in the country, and most importantly about its people.
Upon visiting Mark's partner's restaurant in Seattle, Washington, Janet noticed there was a sister restaurant located in Nonthaburi, Thailand. It was not long before she was back in Thailand, and eating a typical American burger in Mark's Slider Shack. In the meantime, Mark had seen a post on Facebook about the Kids Action for Kids organisation, and presented the idea of selling Janet's books in his restaurant, as well as donating all the proceeds to this particular cause. Janet immediately agreed to the idea, and gave Mark several copies of each book she had written.
Thanks very much for your help, Mark and Janet!