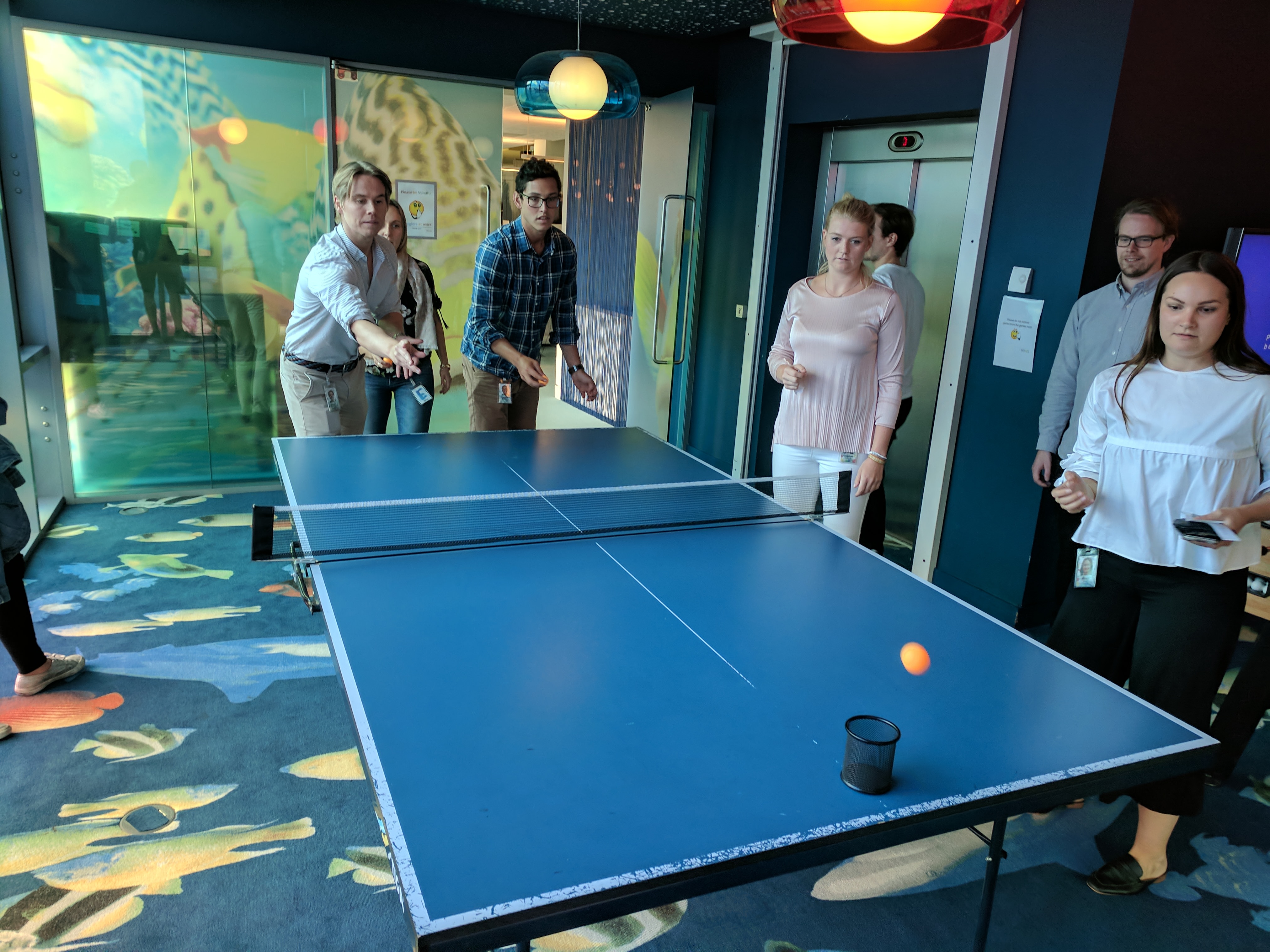 06.09.2017
During his internship in Google Ireland over the summer, Martin Brekke (current vice chairman of Kids Action for Kids) joined forces with his colleagues to raise awareness and funds for Kids Action for Kids by hosting a fun scavenger hunt at the office!
The game broke down the participating members into teams of 3-4 and involved solving clues and solving challenges as a team. The clues directed the teams to different locations around the office where the teams had to solve sudoku puzzles, trivia quizzes, play a quick ball game, solve a Google logos quiz, and more. Each team started at a different location and had to go through every other location, racing the other teams to finish first.
A huge thank you to Martin and his colleagues who volunteered to help organize and host the game: Kimia Namadchi, Casper Andersen, Niamh Kavanagh, Cecilia Li, Sofia Olsson, and Elif Uygur.