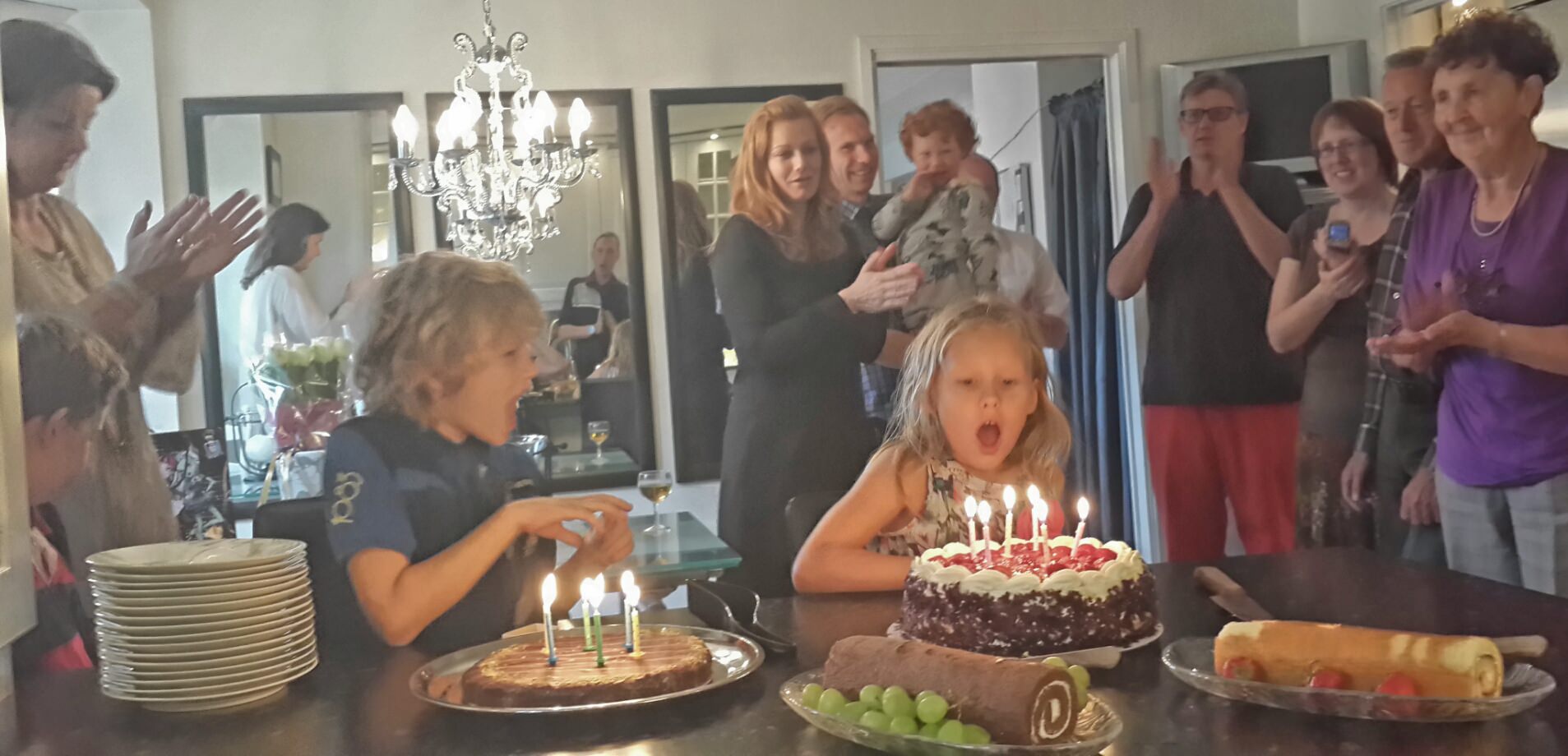 12.05.2015
Robin (8) and Celine (6) moved to Bangkok, Thailand, in August 2013 where they learned about Kids Action for Kids. When they were back in Norway for summer vacation, they decided to bring the idea of KAFK to their home.
Robin turned 8 in July and Celine will turn 7 in October (when she is back in Bangkok), so they decided to have a joint birthday party during their vacation. They invited their Norwegian family and friends to a double birthday party, and with only one wish for gifts: a donation to Kids Action for Kids.
Family and friends thought this was an excellent initiative and supported it by bringing envelopes to the party with donations as gifts to Robin and Celine. When the party ended the siblings had gathered enough donations to fund the operations for three children.
Great job, Robin and Celine. Thank you very much!