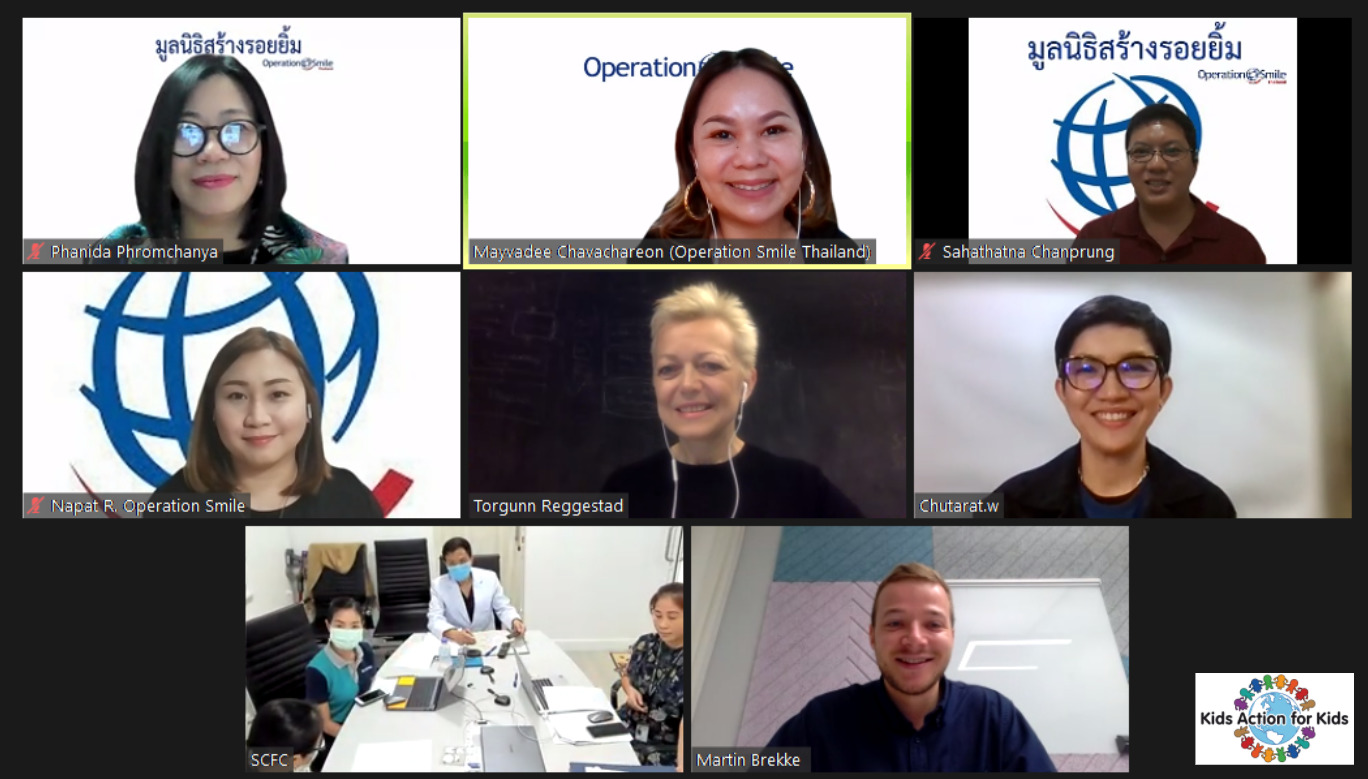 07.11.2021
Kids Action for Kids, OST and financial partners funded an ongoing medical surgery mission for 100 children at Maharaj Nakorn Hospital in Chiang Mai, Thailand that started in October 2021. Due to COVID-19, the ongoing mission was kicked off online over video-call.
This mission could finally get started after a long unplanned break due to the COVID-19 pandemic, which forced the hospitals to stop doing cleft surgeries for a while.
Due to COVID-19 there was no big gathering of parents, patients, hospital personnel, OST representatives, donors etc. this time. Instead we had a video conference on Teams to kick off the ongoing medical mission start with Dr. Krit and his medical team in Chiang Mai, where Operation Smile Thailand in Bangkok and Martin and Torgunn from Kids Action for Kids participated. Thank you very much to Dr. krit and his team and the Operation Smile Thailand team that makes this work and follow up and complete the surgeries despite the pandemic situation.