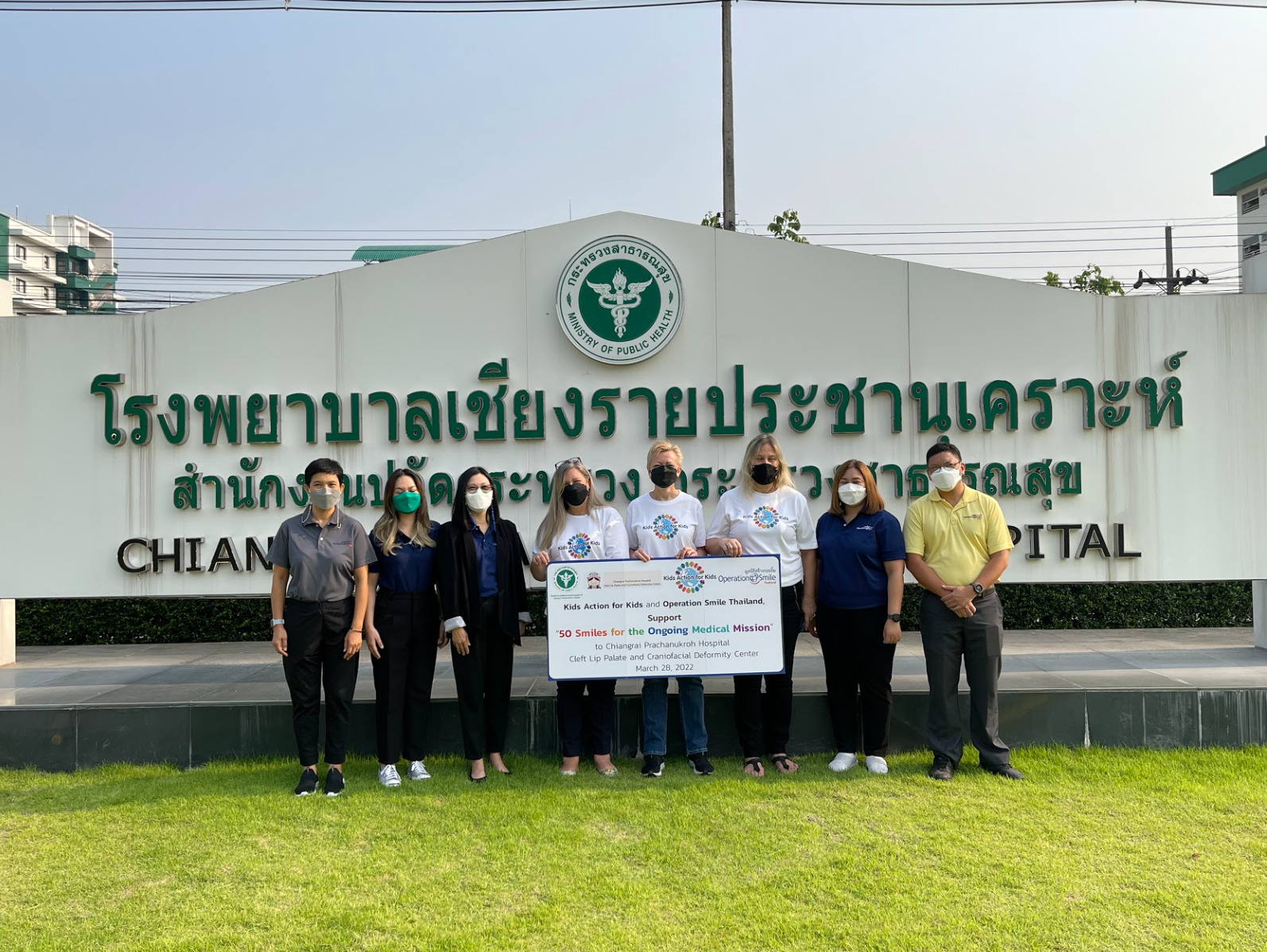 18.04.2022
Kids Action for Kids and OST funded an ongoing medical surgery mission for 50 children at Chiang Rai Prachanukroh Hospital in Chiang Rai, Thailand, in March 2022.
Due to Covid restrictions, we could only bring a very small team to the hospital this time. Representing KAFK was Torgunn Reggestad, Vibeke Lyssand Leirvag and Carol Simcox, who met with the hospital administration and the doctors at the hospital's Cleft Lip and Craniofacial Deformity Center.
Deputy Director Dr. Yaowalak Jariyapongpaiboon and Dr. Nubdao Jongpairojcosit had a presentation of the hospital's work with cleft patients, and we had a good round of Q&A with Dr. Nubdao and her team as well, to learn more about the patients and how the hospital works with treatment and follow-up.
Also due to Covid, patients were not gathered to kick off the missions, but we are glad to be prioritizing everyone's safety. Thank you to everyone who was involved with this mission, and to everyone who donated to make these surgeries happen!