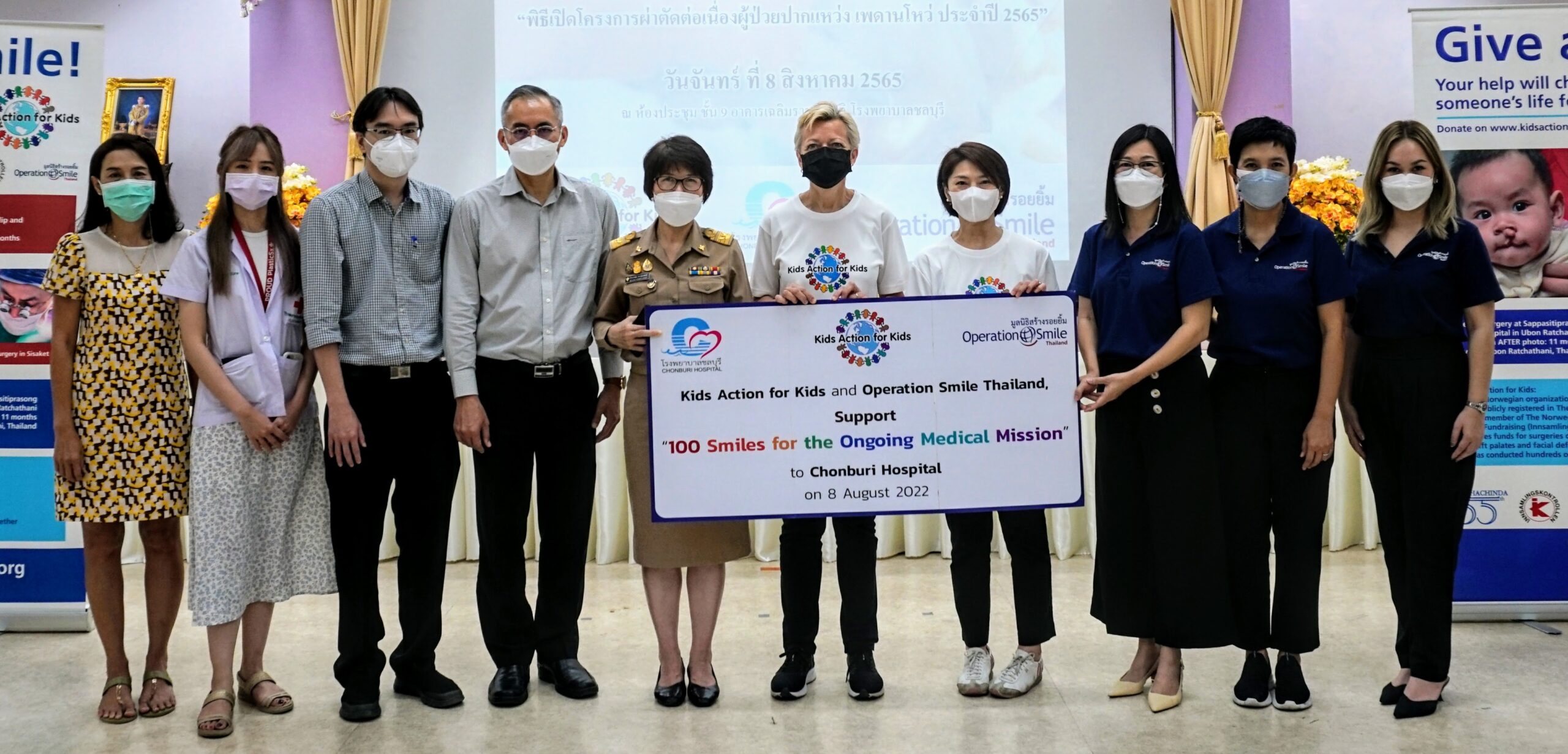 15.08.2022
Kids Action for Kids and OST funded an ongoing medical surgery mission for 100 children at Chonburi Hospital in Chonburi, Thailand, in August 2022.
Due to Covid restrictions, we could only bring a small team to kick off the mission at the hospital this time. The 100 surgeries will go on in the coming months of 2022.
This is the third time Kids Action for Kids funds a medical mission at Chonburi Hospital. The first time was in 2009 (read more here), which was the first medical mission ever that KAFK supported. The next time was in 2017 (you can read more here) and then again now in August 2022. It was great to meet the medical team at the hospital again, led by Dr. Tanasit Kangkorn, who also led the team at the two other missions we have supported at the hospital.
We were also able to meet three patients and their families, which is always a meaningful reminder of the impact of the work we do.
This mission also took us to a big milestone: with these 100 surgeries, KAFK passes 2,000 surgeries that we've funded in total together with our partners! Thank you to all the donors, volunteers and hardworking staff that have made this possible!