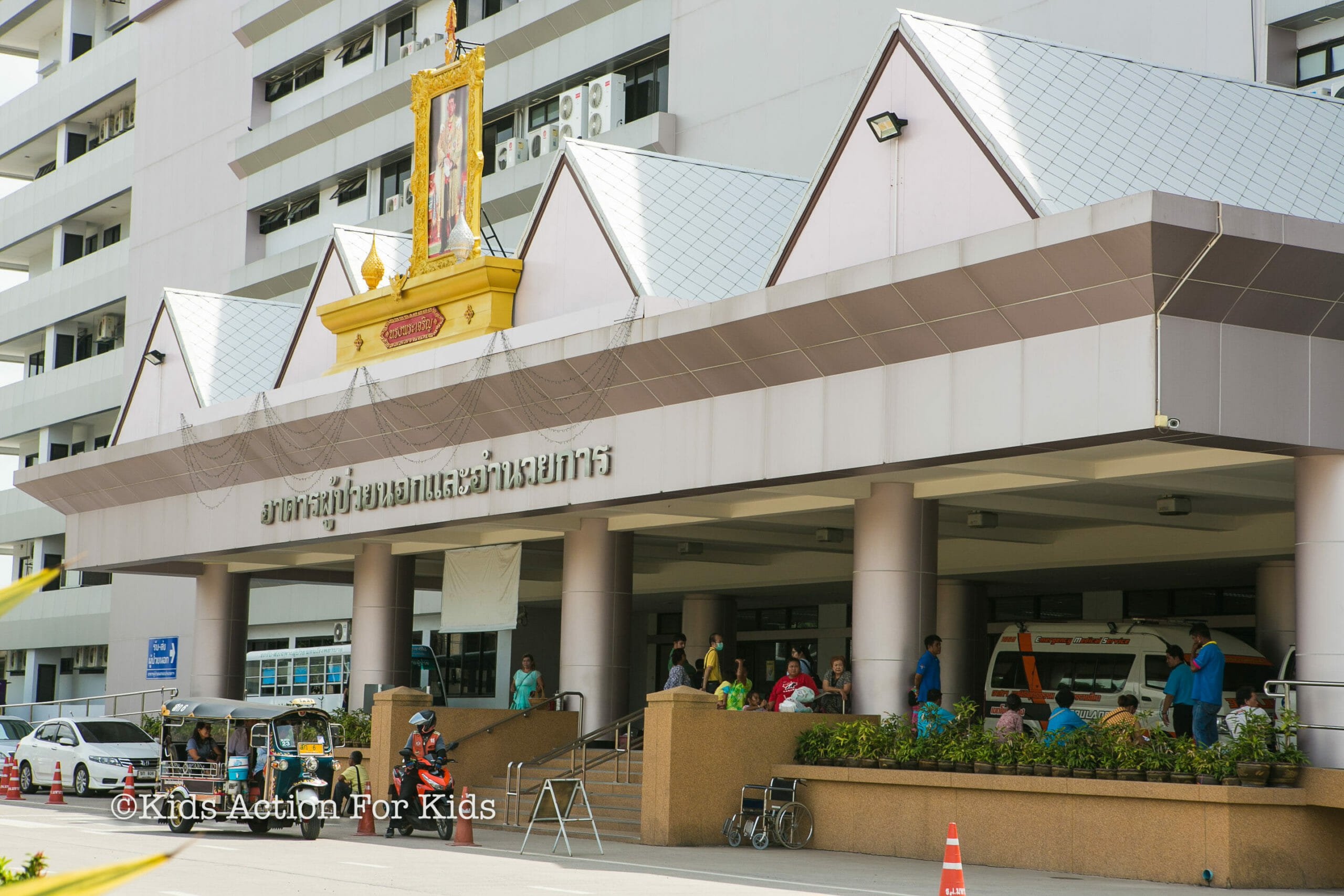 04.09.2020
Kids Action for Kids, OST and financial partners funded an ongoing medical surgery mission for 100 children at Maharat Nakhon Ratchasimi Hospital in Korat, Thailand in the fall 2020.
This ongoing mission was a very special one for KAFK as an organization, for many reasons. The Maharat Nakhon Ratchasimi Hospital in Korat is one that our team had been to twice already for previous missions (2014 and 2018). This mission also marked a special milestone of 20 missions for us over the past 10 years, and with this mission funding 100 surgeries, it brought our total surgeries funded to over 1,750.
This mission was the first where there was no physical gathering of patients, parents, doctors, nurses and other volunteers. Due to the Covid-19 situation, safety precautions needed to come first so we could make sure to protect patients and medical personnel. Because there was no gathering for this mission, we have instead posted some of the photos from our previous two missions at the same hospital. Finally after a few months with not many cleft surgeries at all due to Covid-19 risk, we were very happy to see these surgeries starting again! We also had a video conference with OST and the head surgeon at the hospital, Dr. Pinai, to wish them luck with the surgeries. You can see a photo from our chat in the gallery below.
We could not be more proud to have reached these milestones, but we also want to give a huge amount of gratitude to our partners and our donors who have made this possible. Thank you all for your hard work and trust in us! Together we have given over 1,750 people a new chance at life.
https://www.kidsactionforkids.org/our-work/korat-thailand-23rd-aug-2018
https://www.kidsactionforkids.org/our-work/maharat-nakorn-ratchasima-hospital-in-korat-2014

Photo credits for the 2018 photos: ©Kids Action for Kids / Anna Jison
Photo credits for the 2014 photos: ©Kids Action for Kids / N.O. Photography