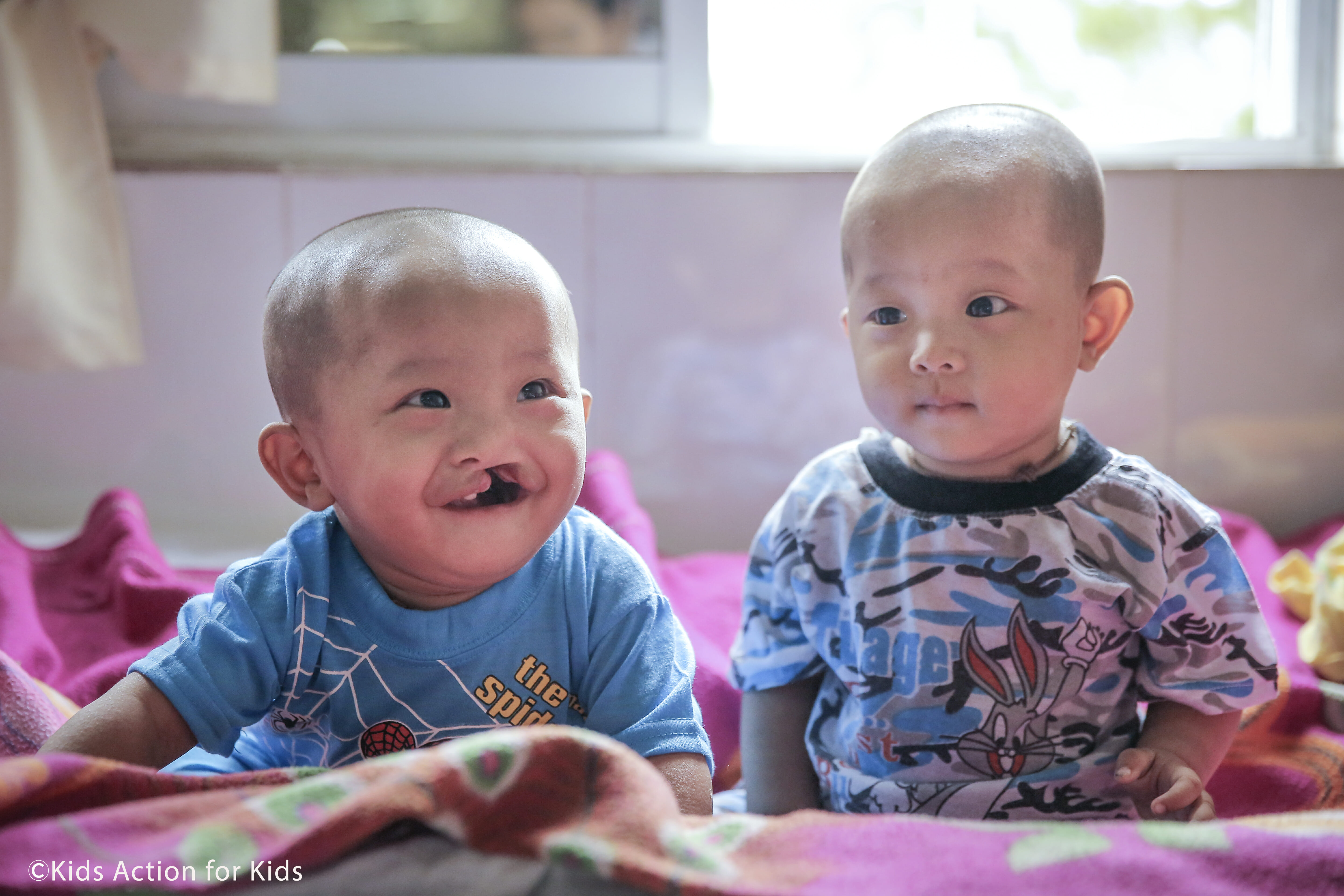 22.07.2018
138 children born with cleft lip and/or palate got their life-changing surgery at Pyin Oo Lwin Hospital in Myanmar in May 2018. The surgeries were conducted by Operation Smile Thailand's (OST) medical volunteers and funded by Kids Action for Kids and other OST sponsors.
We had an unprecedented turnout of patients come to the hospital, and we are extremely happy we could help so many people this time. Myanmar is a special place, as the backlog of people living with cleft conditions is much higher than somewhere like Thailand, which means we also see a fair amount of older patients at the missions there. Many are teenagers starting at a new school and who don't want to stand out due to their condition, and some are young adults that haven't come across an opportunity like these missions until now. Many of them have problems eating and speaking properly, and they are often stigmatized. These people deserve help to get a new smile and a new life!
Teams from all sponsors joined the mission together with a huge team from Operation Smile Thailand. This being a weeklong mission (as opposed to an ongoing mission), the OST doctors flew in from Thailand for the week and completed the surgeries back-to-back for 5 days.
One of the most exciting parts of this mission was seeing some of the kids we met last year, who were back for their second round of surgeries. For example, some of them had their cleft lip fixed last year, and after making a full recovery were back to have their palate fixed this time. They remembered us very well and jumped on us as soon as they saw us, which was an extremely heartwarming experience. Their parents thanked us several times, and were so happy their kids could come back and have their palates taken care of as well. This is the kind of thing that makes our team love what we do even more!
Pyin Oo Lwin Hospital is definitely somewhere we hope to come back in the future!
Photo credits: ©Kids Action for Kids / Ellie Edelhoff