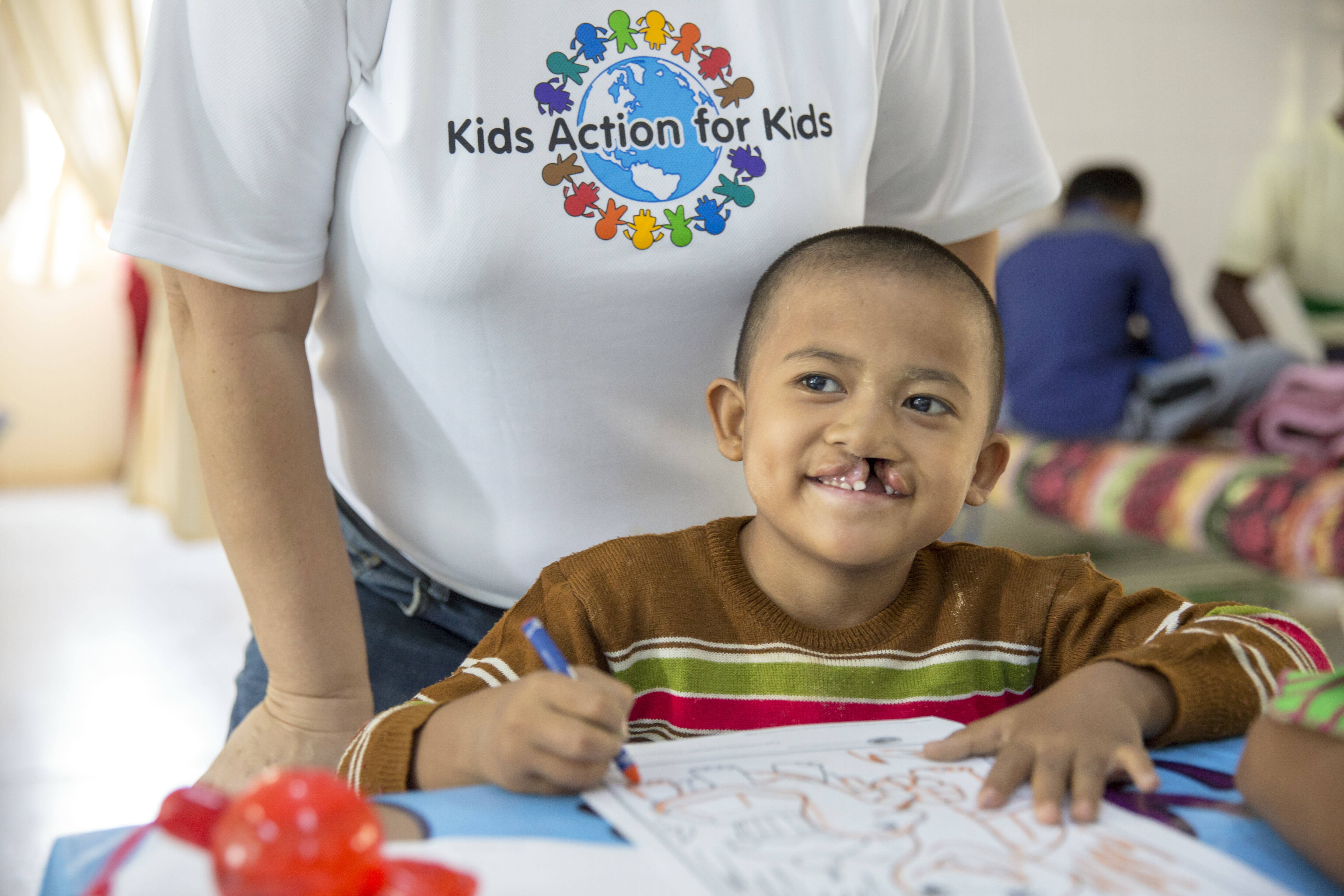 25.08.2018
119 children received surgery at our third mission in Pyin Oo Lwin together with Operation Smile Thailand and financial partners.
This marks KAFK's 18th mission overall, and makes the grand total of surgeries on these missions just over 1,500. We had 14 volunteers just from KAFK, from 7 different nationalities, in addition to the medical and non-medical volunteers from Operation Smile. There were other organizations involved as well, helping with crucial things such as translating for doctors and for KAFK's interviews with some of the patients.
In the days leading up to screening day, our team had the chance to visit two previous patients in their homes. We first drove about five hours outside of Yangon to visit Zaw in his family's village, to see how his life had changed since he had surgery at both of the last two missions in Pyin Oo Lwin. Learn more about his story here. The next day, we visited Htat in his family's home in Mandalay, and followed his family on their journey back to Pyin Oo Lwin for Htat's second surgery. Learn more about his story here.
Thank you very much to all donors, partners, and KAFK volunteers who were part of making this mission possible. By continuing to do this work together, we are changing the lives of those who need it most!
Post-op update: A month after the mission, Operation Smile Thailand returned to Pyin Oo Lwin to check up on the patients who had their surgeries in May. 85 of the 119 patients returned, and had very good results overall, as usual! Many patients and their families wanted to thank donors and volunteers again for giving them this life-changing opportunity.
Photo credits: ©Kids Action for Kids / Ellie Edelhoff / Anna Jison / Devincimage