13.10.2016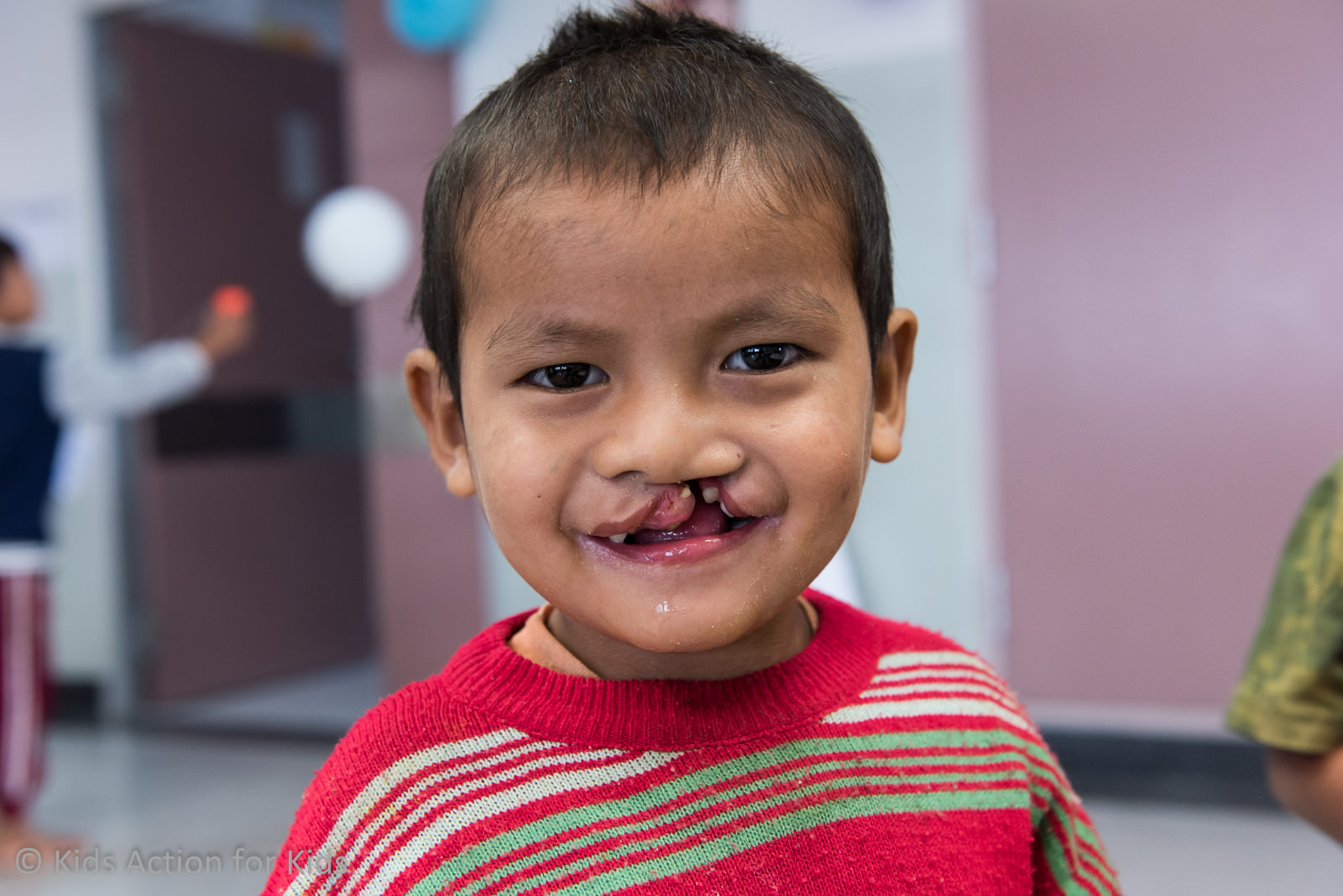 Centuwa had a rough start to life. His mother passed away the day he was born, his father left him, he was born with a cleft lip and cleft palate and he was born in a refugee camp. Fortunately, a kind man named Saw Sein Phoo adopted Centuwa the day he was born, and he has since that day raised him like his own son in Mae Ra Ma Luang Camp (MRML) for Karen refugees. The camp is in Thailand on the border to Myanmar.
There were challenges for Centuwa's caretaker. Saw Sein Phoo was a refugee, he had no money and he was illiterate. He really did not know how he could provide for Centuwa, but he has a big heart and has done whatever he can to try to give Centuwa a normal life.
When medical staff at MRML told Centuwa's caretaker about the Operation Smile Thailand surgery mission, he and a teacher from the camp took three-year-old Centuwa on a six-hour journey to Sri Sangwan Hospital in Mae Hong Son, so Centuwa could receive his life-changing surgery. This was in February 2016 and this was the first time we met Centuwa. He is such a trustful, happy, curious and active little boy.
A few weeks after the surgery, Centuwa came back to post-op check-up at the hospital. The surgery wound looked fine and is developing normal.
Centuwa now has a big, nice smile on his face and he has started going to school. He has a challenge with a bit slurred speech, but he can communicate well with the teacher and his family as they understand him well.
We have selected a collection of photos of Centuwa and his caretaker, and our meetings with them, in the gallery below. You can also find a short video of Centuwa blowing soap bubbles after his surgery here. This is something he was not able to do before the surgery, but now he manages this skill very well.

Photo credits: ©Kids Action for Kids / Soundhill Photo