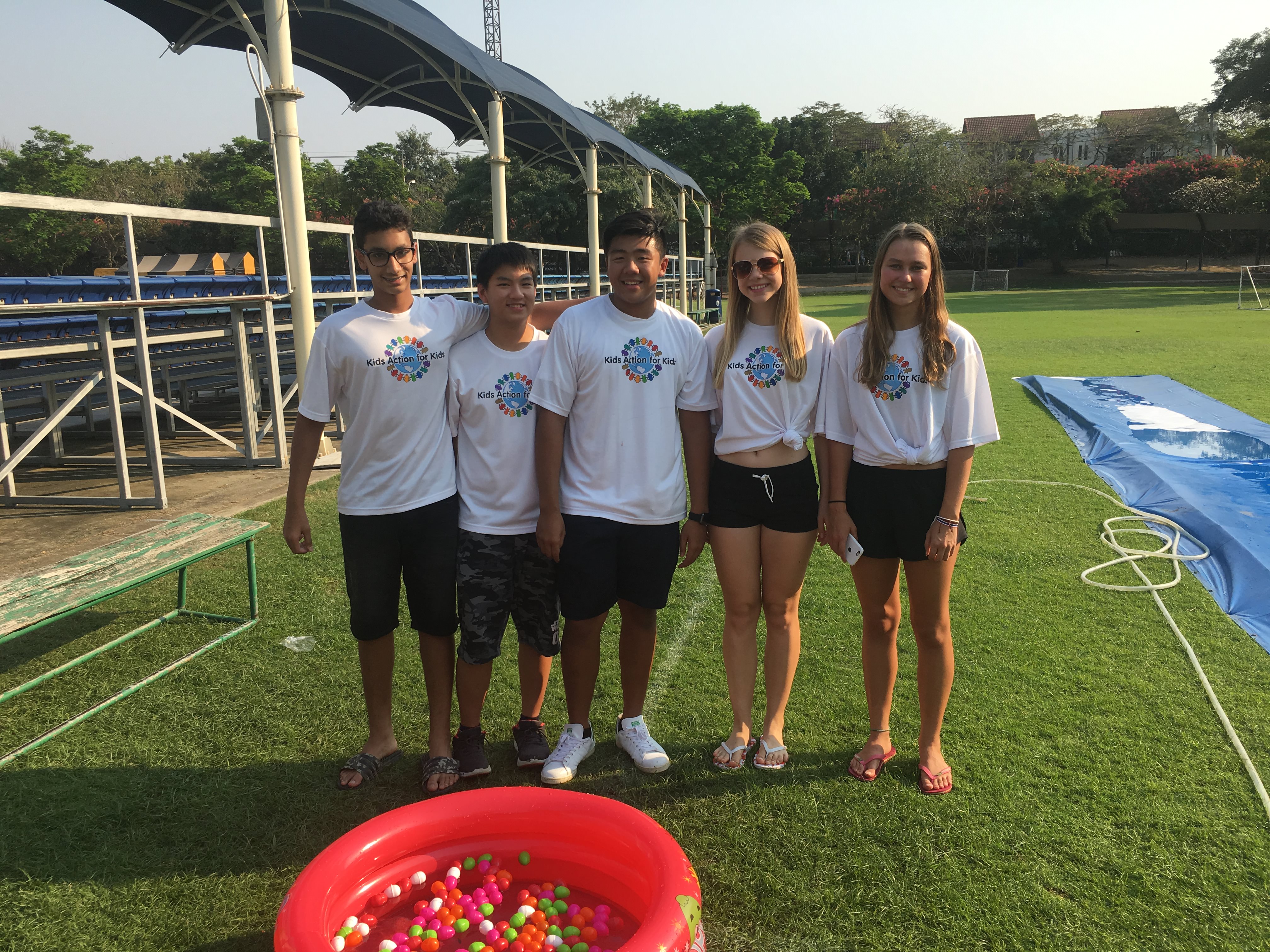 07.06.2016
A big thank you to Chanon, Erika, Anette, Nick, Andrew and Noppy for doing a great job with driving the engagement at the "Fish in the Pond" and "Slip and Slide" activities at ISB's annual International Family Fair! It became a day combining fun and charity across all ages for a common goal. All raised funds will go straight towards helping KAFK's cause. Thank you, guys!
Here is Chanon's reflection on the project, an inspiring read for those of you out there who are considering doing something similar:
"On February 27th, 2016, there was a fair called the IFF International Family Fair at ISB, International School of Bangkok. Every year this fair offers people to come enjoy the different tastes of the world. Games and booths are also present at this amazing fair.
At the IFF, we were helping with Kids Action For Kids booth. We had a slip and slide and a game called "Eggs in the Pond." The slip and slide was a blast for the kids to play with. We even had kids that came back more than five times! The Eggs in the Pond game was also very popular amongst the kids. The rules were to pick up a plastic egg from the pond, and the number inside the egg was coordinated with the prizes that were up for display. Surely enough, the boy that came to play the most times ended up with the grand prize. Kids kept coming and coming to have a chance to win some of the prizes we were offering.
At the end of the day, we ended up by making around THB 6,000+. The KAFK booth was very successful, and we couldn't have done it if nobody was collaborating. Seeing the smiles of these kids that came to our booth made me smile, as well to think about the fund we had raised today will make some other kids out there have a big and beautiful smile on their faces later on. We are so grateful and will find opportunity to make this activity happen again. Even though it was very tiring because of the hot weather on that day, it was worth to help and stay until the fair ended.
Overall, this was a great  experience because I have never done this type of fundraising. As I walked away from the booth, I reflected on how the day went and what could have been done even better next time. This was truly a great and fun experience."