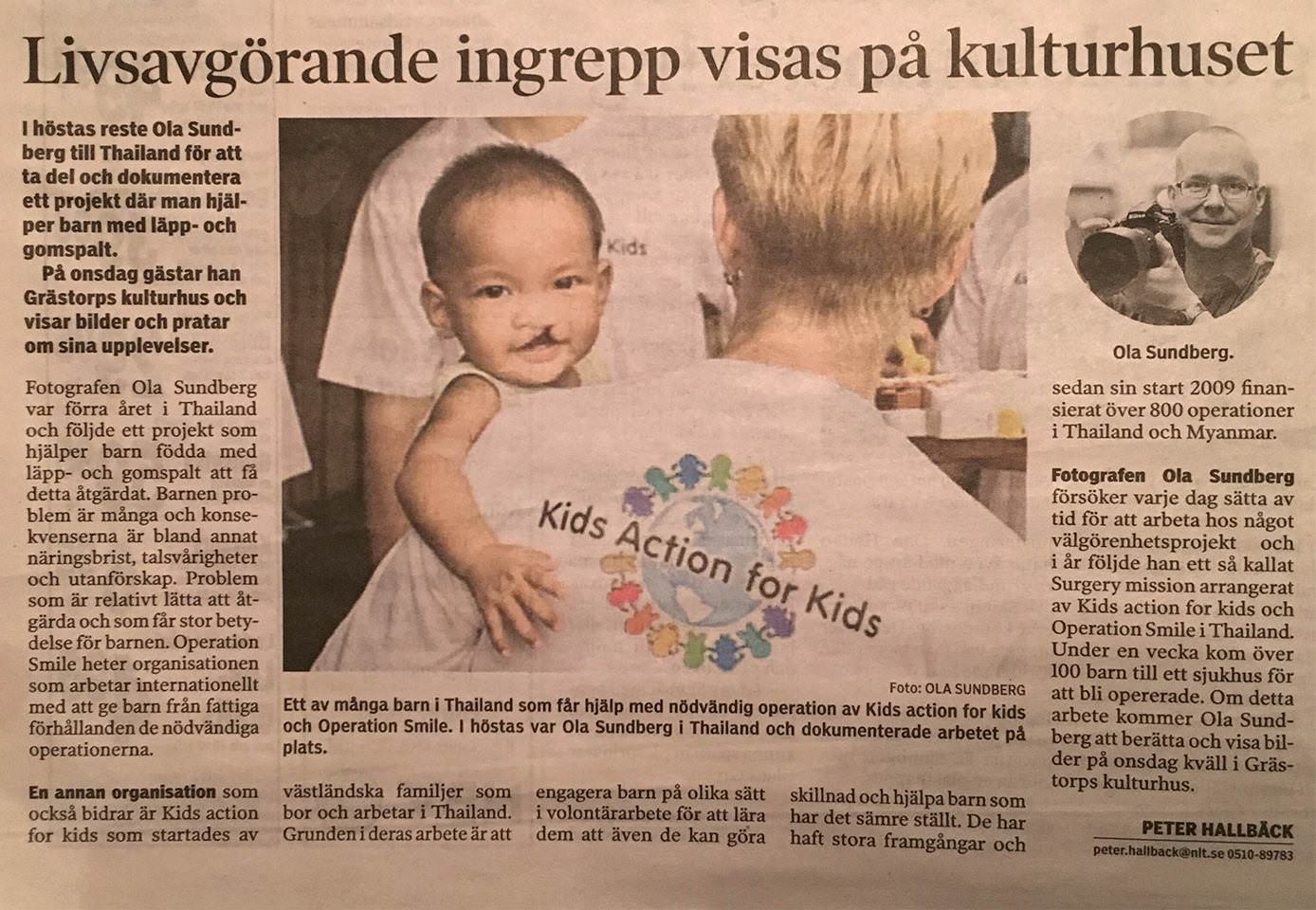 07.06.2016
Ola is a professional photographer who started working with us at Kids Action for Kids in the summer of 2015, when went on our surgery mission to Sisaket. Every year Ola chooses a charity organization to offer his photography skills and services, and in 2015 we got extremely lucky to have him choose us.
Since Ola first came from Sweden to Thailand in September 2015, he has been back to help photograph our mission in Mae Hon Son in February 2016, bringing along his partner Verene – also a photographer. Ola's and Verene's work with us is completely voluntary, so we greatly appreciate everything that they are doing!
But the contribution doesn't end there: Ola has taken initiatives in his hometown in Sweden as well, reaching out to local newspapers and even presenting our organization and our work to local organizations, raising awareness and funds for our continued efforts in Thailand and Myanmar.
Ola is truly an exemplary supporter, and we hope to have continued long-term cooperation with him.
Thank you Ola!
Please check out the article about Ola and his work for Kids Action for Kids in Newsroom:
Nye Lidkøpings Tidningen, Sweden, 14.03.2016
And read more about Ola on Our supporters page here:
Ola donates his expertise to meaningful causes