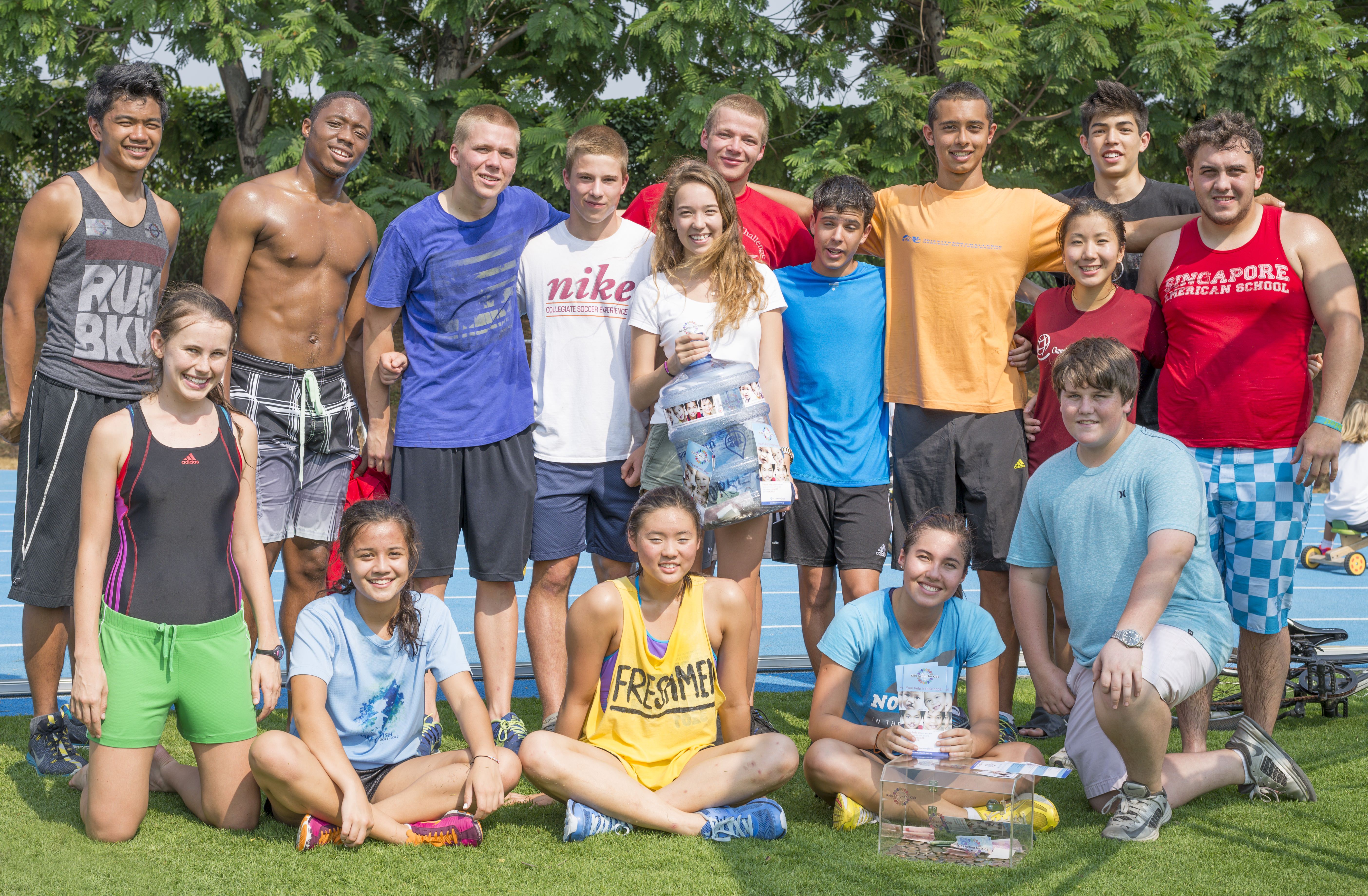 12.05.2015
This particular event is the second edition of the first Charity Triathlon held by Bautista Vela, Jack Melhorn and Martin Brekke in 2012. This year's race was organized by the Kids Action for Kids ISB High School Club.
Four students from each of the four grades formed a team to compete against the other grades. The teams were as follows:
Freshman Team : Kalin Tang, Sofi Sintes, Phil Stanley, Albert Smutharaks
Sophomore Team : Afi Blackshear, Becky Bradley, Julia Tarrega, Caleb Gray
Junior Team : Juan Sintes, Mckenzie Miller, Makena Emery, Anders Brekke
Senior Team : Bautista Vela, Jack Melhorn, Jin Ahn, Martin Brekke
Each team walked around with big empty water jugs to collect money for their team. The team who raised the most money would have a 20-second-advantage over the next placed team, the team that raised second most money would again have a a 20-second-advantage over the next placed team, and so on.
The race consisted of :
– A 200m relay swim in clothing (pants and a shirt)
– Biking around the track on toddler bicycles
– Eating a variety of questionable food and food-colored milk
– Running tied together as a team around the track
It was a success overall, as the teams raised a total of THB 64,471 – which with Dtac's matching brings the sum to a total of THB 128,942. The money raised from this event is enough to fund a little more than eight surgeries!
Great job with this crazy event, guys! Thanks very much!
Watch an action-filled video from this event produced by Panther Productions:
Kids Action for Kids Charity Triathlon March 2014