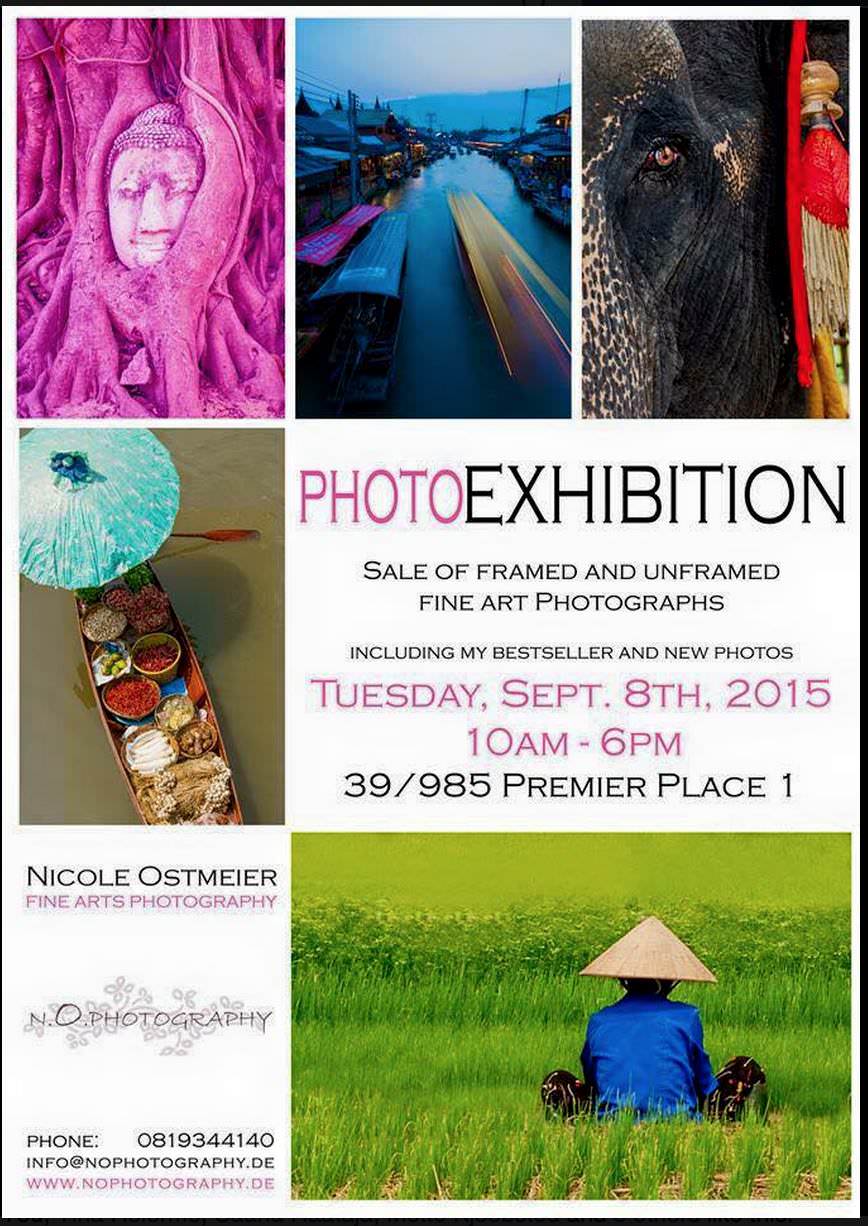 07.06.2016
Our thanks go to Nicole Ostmeier, a fine arts photographer from NOphotography, who held two Photo Exhibitions in Nichada Thani, Thailand (2015): one  before the summer break, and one after. More than 100 visitors came to marvel at her beautiful art and learn about Kids Action for Kids. With her pictures sold, she donated part of the sales to Kids Action for Kids. By this THB 30,000 were contributed.
Her photos capture the beauty of everyday life. We would like to thank Nicole for helping to make other children's life even more beautiful.
Visit her on www.nophotography.de for more information.
Read more about Nicole and her family on Our supporters page:
Ostmeier family's example of self-drive