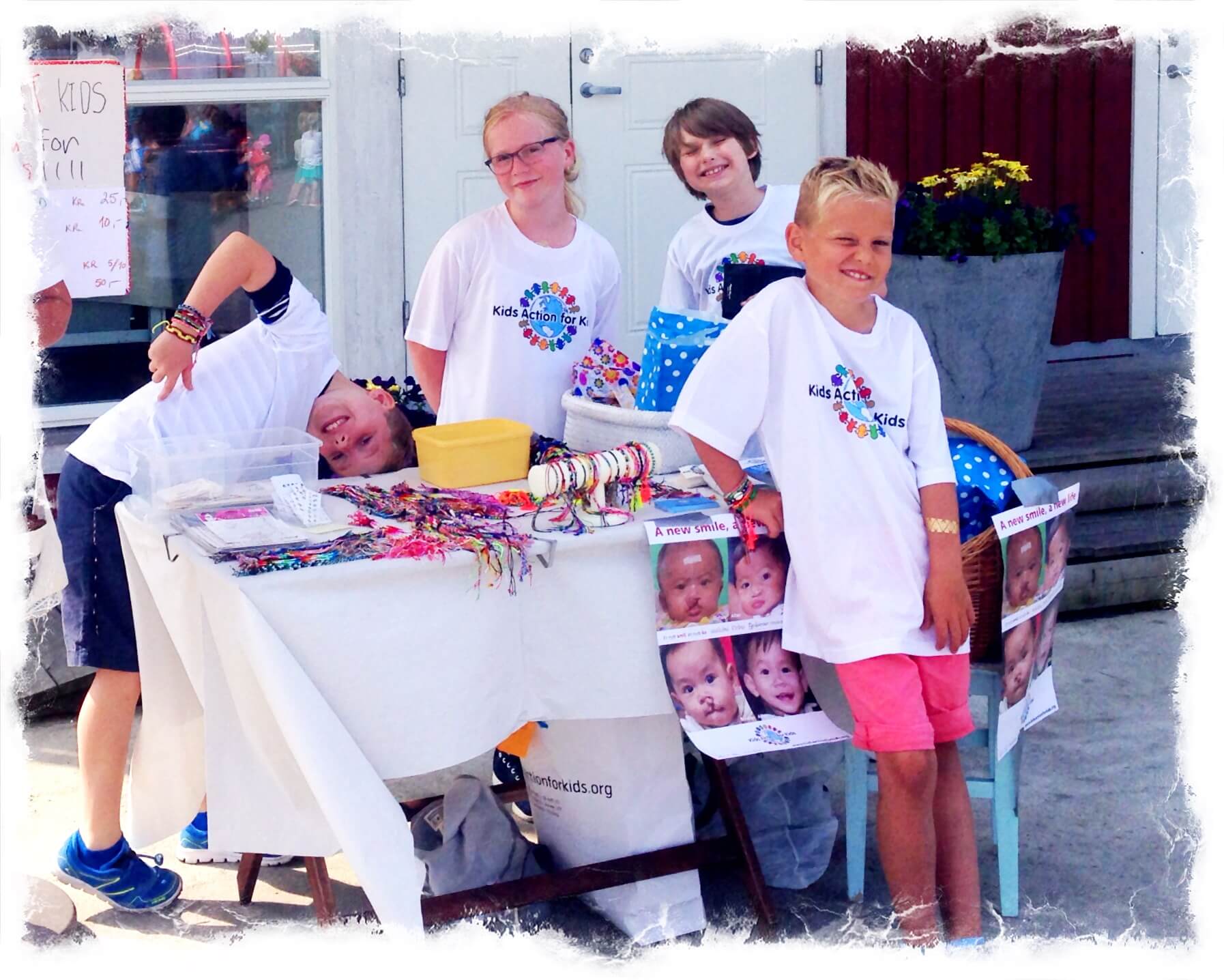 07.06.2016
Herman, Celina, Lars, Casper, Jacob and Olav raised NOK 5,318 selling bracelets, popcorn and gold-tattoes at the pier in Sandesund at Hvasser, Norway, this summer. The total price for a surgery is NOK 5,000, so with our partner Benchachinda paying for half of every surgery, this is enough for two surgeries! Great job!
This is the second year Herman and his friends are fundraising for KAFK at the Pier Bazaar, and they will try to make this activity a yearly tradition. Herman tells us they had fun making the sales table ready and convince by-passers to support their cause. They also love to know that they can concretely help other children to a new and better life.
We are very happy to have you on our team and we hope initiatives like this can inspire other kids to take action, too. Thank you very much!
Read more about Herman and his mum on Our supporters page:
Herman and Anne Gry share passion for helping