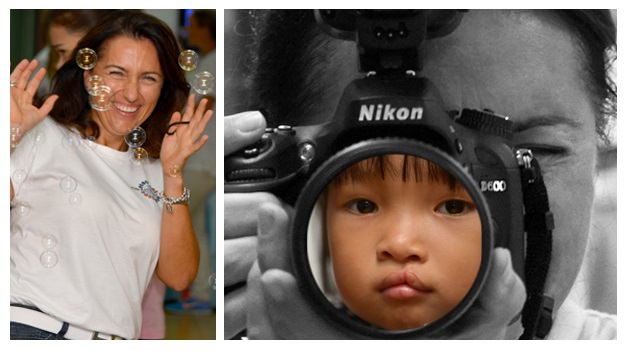 12.05.2015
Nicole is a photographer from Germany living in Bangkok since 2011. Her photos are very candid and she captures not only the obvious, but interesting details which make her photos so vivid and natural. Through her photos she is telling beautiful stories.
Nicole came to know Kids Action of Kids at a photo job and instantly liked the idea of kids raising funds to help other kids in need. She offered to volunteer as a photographer and attended the Ubon Ratchathani surgery mission trip in September 2013.
"The little children affected me in many ways. They are normal kids playing and drawing yet facing so many problems in every day life because of a little deformation. The big worries in the moms' eyes reflected the problems they are facing every day. It was a heart-touching experience to be with those kids, to go through the screening with them, to hear their stories and feel the fear at the day of the operations. Being a mom to two little girls I sympathize with the parents even more. It was great to be a part of this mission and I love the idea of raising the awareness to our own children and to help them help those kids to be able to smile again."
Nicole will also be at upcoming surgery missions to take photos for Kids Action for Kids, and she is working on projects with her own children to raise funds.
Read more about Nicole and her family on Our supporters page:
Ostmeier family's example of self-drive