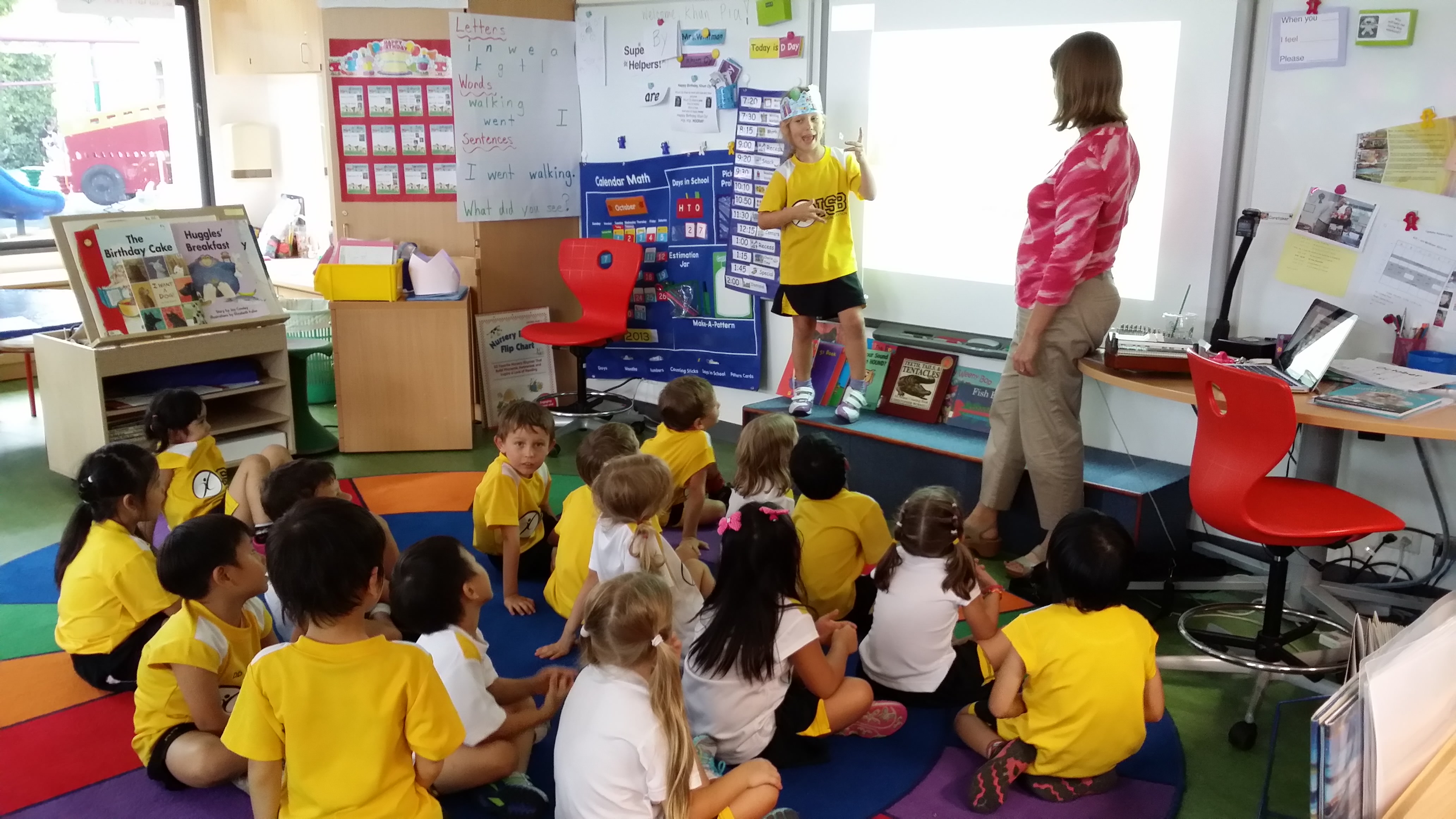 12.05.2015
It all started when Celine's mom was at a meeting in Bangkok and got to know about Kids Action for Kids. When she came home and told her kids, Robin and Celine, about it and showed them the web page, Robin suggested that the family should be without food for a week and give the money to those kids. Celine started to gather her toys and put them in a box to give to the kids. Then the parents explained that these kids needed money for operation instead of toys. Since Celine was turning six years in just a few weeks, she decided to ask donations for Kids action for Kids instead of normal presents. So, then she invited all her friends to a pool party with this invitation: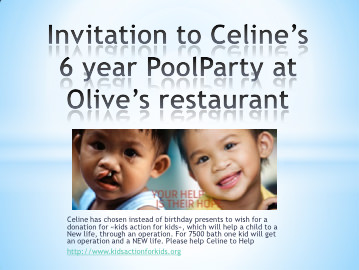 Celine's parents told us that at the school her teacher liked this idea so much that on Celine's birthday celebration with cakes and muffins, the teacher invited Celine to tell the whole class about what she had decided to wish for presents on her birthday.
Many of the guests commented that this was a really good cause and came with donations for Celine. On top of that, Celine's dad promised her that his birthday present for her would be to double the amount that she got from the other guests. After the birthday party Celine had a good feeling meeting Martin from Kids Action for Kids and handing over the money, knowing that she has helped many children to a new and better life.
Thanks very much, Celine! Your choice for one of your birthdays means a lot for many kids and their families for the rest of their lives! Great job!