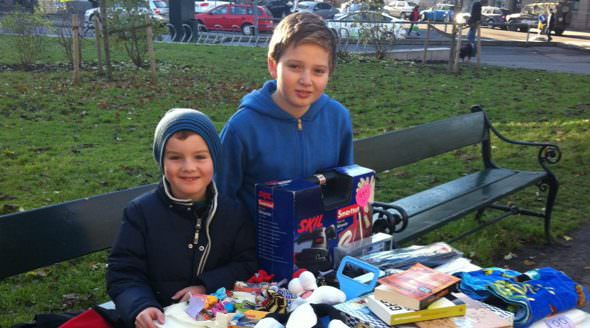 12.05.2015
Vemund (7) and Emre (10) arranged their second Bazaar to raise funds for Kids Action for Kids. The Bazaar took place on one Saturday in their neighborhood in Oslo, Norway. They had a lot of items, some of which they had brought from a holiday in Thailand and something they got from home.
Before the bazaar, they learned about the problems facing kids with cleft lip and cleft palate, so they were prepared to answer questions. Emre and Vemund often travel to Thailand for holiday, and it has made a deep impression on them to know that many kids with cleft lip and cleft palate don't get the needed surgery. They are very happy to take action and give their contribution to help these children.
Thanks very much for the great contribution boys!