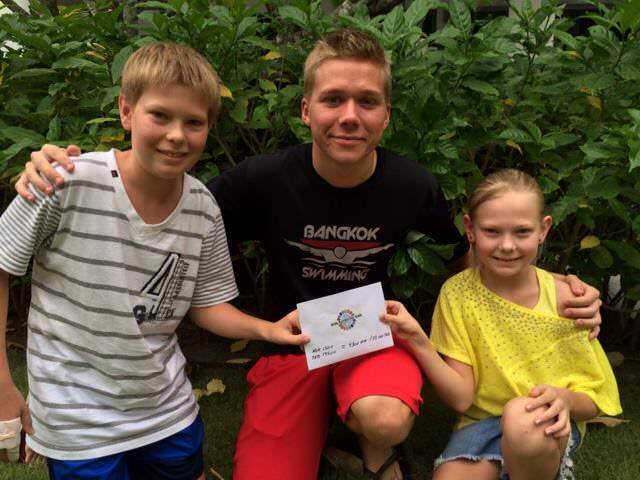 12.05.2015
This summer Silje and Jonas have had several activities going on to raise funds for Kids Action for Kids. They have arranged a Lottery for family and friends both in Denmark and Norway. They brought a lot of different prizes from Thailand. When the lottery was over, they made a sale with the rest of the prizes. They also held a cake sale in Norway at the local supermarket in Sjusjøen.
All together they raised NOK 4,238 / THB 21,919, which they handed over to KAFK's Chairman Anders Brekke when they came back to Thailand.
Great job! Thanks very much!
Read more about Silje and her family on Our supporters page:
Heiermo family volunteered in Myanmar mission