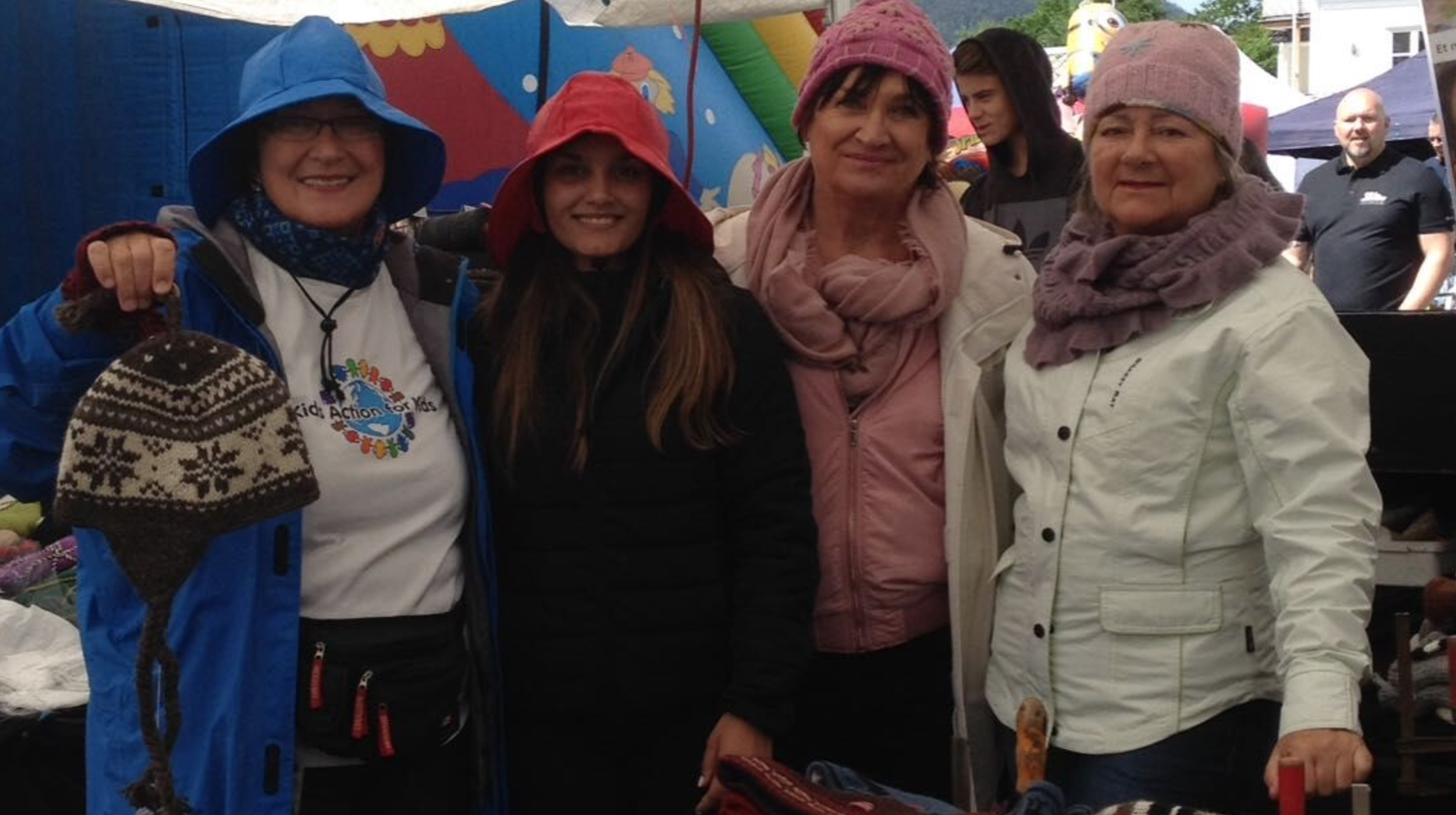 07.08.2017
Wenche got a phone call from one of her family members who had a very large amount of silver and copper jewelry from Thailand and knitted socks, hats, gloves, scarves and more from Nepal. The family member suggested that she should sell these things at "Marknadsdagene" ("The Market Days") in Os, a town in Hordaland, Norway. Wenche has always been one to take initiative, and she jumped at the chance, asking some family and friends to join her.
Gerd (Wenche's cousin), Amalie (Wenche's brother's granddaughter) and her friend, Franzie, joined Wenche in the initiative. They stood at the booth they had set up in The Market Days area for three full days, and for the first two days, it rained all day. But that didn't dampen their spirit in the slightest, and on the third day the sun came out and they were still standing, quickly selling the goods that had been so graciously donated to them to help them help the kids with cleft lip and cleft palate on the other side of the world. Wenche and her group raised more than NOK 25,000 from this effort.
Thank you so much to Wenche and her family and friends for their big hearts and for their hard work in giving these kids a fair chance at life. We hope you will continue to join us in our mission to help as many as possible, and in spreading awareness for those in need.